Mike Crawford
King Of TearsARC013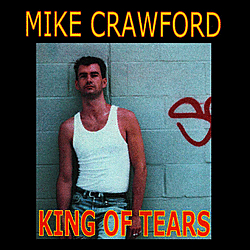 Featured Track

Mike Crawford
King Of Tears

DRIVE SHE SAID
NIGHT BY NIGHT
KING OF TEARS
GROSVENOR ROAD
I WILL WAIT
SOLID GROUND
LIFE OF CRIME
STAY TOGETHER
NEW PAIR OF SHOES
ALMOST SUMMERTIME
DRIVING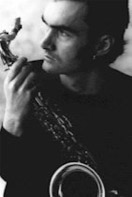 The album was recorded in LA with soul legend Booker T. Jones playing the Hammond organ. The songs display a mixture of jazz influenced R & B and soul, played by some of the best session musicians in LA. Recorded in 1994, Mikes influences are evident on the 'King Of Tears' album and include such artists as Van Morrison, Tom Waites, Tim Buckley, The Rolling Stones and the obvious legends of Stax and Motown.
Mike Crawford the Bristol singer, songwriter, musician and producer originally moved to Bristol from Glasgow at the time Punk Rock hit the UK. Mike has become one of the key figures in the ever-changing Bristol music scene having played with some of the most diverse and exciting talent from the city.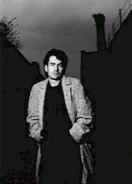 The first band Mike worked with was a 9 piece soul band called The SPICS who included such luminaries as Nick Sheppard formerly of The Cortinas, The Clash and Head they also included Wendy and Sarah Partridge who went on to perform with Shreikback and The Electric Guitars. The Spics released one single for Bristol's Wavelength Records entitled You and Me.
The SPICS split and The Viceroys were formed who recorded for the legendary Fried Egg Records who released such fine Bristol bands as Shoes for Industry, Various Artists, Art Objects, The Stingrays, The Untouchables, The Fans and The Electric Guitars. The label eventually folded as did the Viceroys and Mike decided to concentrate on the jazzier end of soul by Taking up the Tenor saxophone and forming The Nitecaps.