The Various Artists
Solo AlbumARC003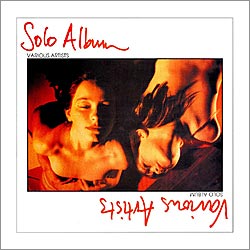 MONEY MATTERS
UNLUCKY IN LOVE
HARD LUCK STORIES
PARADISE LOST
ANAESTHETIC
WEEKENDS
STEPHENS BODY
TIME OF MY LIFE
OTHER PEOPLE PARTIES
UPMARKETTE
SHE'S A MACHINE
QUESTIONAIRE?
ORIGINAL MIXED UP KID
OWN UP
UNOFFICIAL SECRETS (LIVE)
I BELIEVE IN THE ANT
TENSION
FRIENDS IN HIGH PLACES
STILL BUILDING PYRAMIDS
Featured Track

The Various Artists
Solo Album
Stephen's Body
19 tracks recorded between 1979 and 1982 by one of Bristol's finest.
Punk had turned to New Wave, Elvis Costello had released 'Alison' and Jon Jo Key had arrived in Bristol from his native Birmingham. Check out some brilliant tracks like 'Time of my Life', 'Stephens Body' and 'I believe in the Ant'. A truly brilliant collection of songs written by a lyrical and songwriting genius.
The Original Mixed Up KidARC050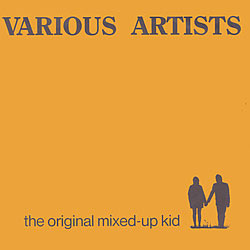 The Original Mixed Up Kid
Unofficial Secerts
A Side produced by John Sinclair
B Side by Huw Gower
Originally released on Fried Egg Records 1980
The True Story Behind The Most Confusingly Named Album Of All Time.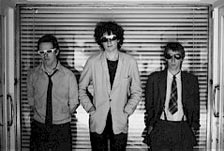 Digging back 20 years into one's past can be a pretty strange experience, sometimes memories (and recordings) are better left long lost but after I'd said yes to Mike's idea of making the Various Artists Solo Album available again, who better to tell the story than myself. So here goes...
Punk had turned to New Wave while I'd been at university in Sheffield - far from the Kings Rd epicentre but close enough to still be feeling the shock waves (Cabaret Voltaire, Human League...) and a chance encounter with Elvis Costello's 'Alison' in a Virgin Megastore pretty much got me started seriously on songwriting.
I'd been a teenage bassist in dodgy cover bands in my native Birmingham but hadn't played a gig for three years when fate and romance directed me to Bristol (if you want the full story listen to 'Time of My Life').
Within a month I'd been introduced to Gerard Langley via another ex-Sheffield student friend Wojtek Dmochowski and all three of us were on-stage at the Ashton Court festival as 'Art Objects'. Our idea was a 3 piece group: one dancer (Woj) one poet (Gerard) and one musician (me).
Gerard knew I wanted to start another more song oriented band because I'd written a bunch of songs instead of studying for my finals, but when he told me his brother was "probably the best drummer in Bristol" I took it with a pinch of salt - I mean I could write the book on supremely talented kid brothers.

Once I'd got over the shock of actually meeting John Langley (the Langley brothers, chalk and cheese personified) I realised there was no 'probably' about it - John was a percussive genius, and still the best drummer I've ever shared a rehearsal room with.
Purely by chance my first Bristol flat was shared with a ferociously intelligent, cynical, vegetarian bass playing Joey Ramone lookalike - Bill Stair, so we three recorded 4 of my songs at the ubiquitous Steve Street's Studio (now there is an essential person for Bristol's musical heritage) and when local label Heartbeat was looking for tunes for a compilation LP 'Avon Calling' we squeezed in by the skin of our teeth and made our first appearance on disc - 'Own Up'.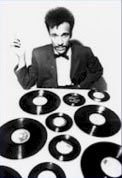 It didn't set the world alight but it gave us all swollen heads for a month or two, and because we didn't really expect to continue we used the throwaway name 'Various Artists'. Besides I liked the idea of the phrase "Various artists own up..." - I've always had a curious sense of humour.
Then things get complicated...Selective memory loss sets in and a haze obscures exact details.
Bill goes off to study somewhere (Essex, Exeter?) the trio Art Objects continue to gig as support act for anyone and everyone, Various Artists rehearse as a 2 piece...but somewhere along the line John joins Art Objects on stage for one number one night, we're recording an Art Objects demo and Bill is back in town playing bass on some numbers, my brother Robin is in Bristol visiting and sits in on the session adding a whole new dimension to the sound and bassist Christian Clarke somehow gets involved in the Various Artists/Art Objects soap opera.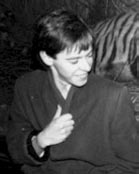 Getting back to the talented kid brother thing again, Robin Key was the kind of sickeningly talented musician who could figure out how to get a tune out of just about any instrument invented, if left alone with it for a week, and with a sense of harmony that could take an arrangement into undreamed of areas. We shared a love of 60's and 70's guitar groups from The Beatles to Big Star. But I was a devout disco dancer (every Tuesday at The Dugout - see 'Weekends') who variously thought Beefheart's 'Clear Spot', Joni Mitchell's 'Blue' or James Brown's 'Sex Machine' was the greatest record ever made. Robin seemed to favour more elaborate musical forms that frequently included extended guitar workouts - I seem to recall Todd Rungren's Utopia and Hotel California knocking about on cassette back in his schooldays, but you'd have to ask him for his favourites after the punk revolution.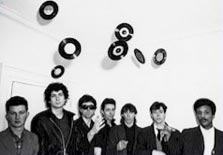 Like most Brummies, Robin and I had grown up with a reggae tune never more than a stone's throw away - we'd gone to school in Handsworth and Steel Pulse were the foremost UK reggae band back then but Robin had gone on to study in Coventry, which at the time was the coolest place in Britain, home of The Specials and the whole Two-Tone scene; mixed race bands playing a brand of ska laced with new wave energy and punk politics. So he brought a bit of that speedy edge with him when he moved to Bristol permanently to join Various Artists/Art Objects axis.
Which leaves Christian Clarke on bass. I really can't remember how or when we met. I was certainly friendly with a number of Bristol University students at the time and I suspect they told me about this guy, the coolest, dudiest, fastest bassist around.
Well, we met and the disco funk connection connected us - though I remember we didn't agree on Chic! To Christian, Chic were the ultimate - sophisticated funky dance music makers - whereas I favoured something a bit grittier...the Fatback Band 'Wicky Wacky' Galaxy era 'War' or even Kool and the Gang 'Funky Stuff'. Robin's call would probably be the Ohio Players 'Who'd She Coo...' but no matter there was more than enough common ground for the four of us to work as a band, and for a good time we did exactly that.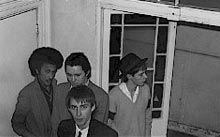 The Various Artists line-up that recorded the single 'The original Mixed-Up Kid'/'Unofficial Secrets' and the LP 'Solo Album' was Jonathan Key - lead vocals and guitars, Robin Key - lead guitar and vocals, John Langley - drums and vocals and Christian Clarke - bass and vocals.
I was the principal songwriter of the group but Robin also contributed his own compositions, two of which were recorded by Various Artists. We could all sing pretty well and the odd 4 piece harmony was attempted - classy stuff!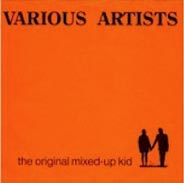 What also set us apart was the fact that we had a manager (rare amongst our local contemporaries) Allison Clout; which contributed greatly to our drive - hence we gigged outside the Avon area, even toured Germany and The Netherlands and got to record the tunes you can now hear again. Wherever you are right now Allison... thanks for trying!
What also made us different is what ultimately pulled us apart. To us it was important to see Various Artists as one half of the picture. The other side of the coin was the darker, more experimental side of our nature - the Art Objects. I'd relished the extreme music I created to complement Gerard's poetry and Wojtek's dance in our early incarnation. Using only an electric guitar, a Vox AC30 amplifier and an old Copicat echo machine to create rhythmic, distorted, atonal pure sound. I was trying to blend John Martyn's acoustic experiments with Kraftwerk's sequencer repetition and when it began to be augmented by John's rhythmic fluidity, Bill's assertive bass and Robin's rippling melodic interplay I can honestly say I was having the musical time of my life. (And yes, it does pre-date The Edge and U2!) In having a set-up that was very loosely structured that allowed all the musicians to experiment and improvise we thought we'd found the best of both worlds.
A tight well-rehearsed 4 piece group playing catchy energetic songs and a seemingly shambolic but funky 6 piece ensemble constantly pushing the creative envelope. So if you like the Various Artists, try to check out Art Objects - you'll probably hate them (and vice versa)!
What seems incredible to me now is that we thought it could continue indefinitely - think about it :- Two very different bands. Two sets of brothers. Two brothers in two bands. One brother not in two bands. Two different bass players both full time students one living in a different part of the country. One dancer, no videos. Two different record labels. Only one band had a manager.
We may have tried joint gigs or combining the bands but egos get prickly and brothers rarely see eye to eye...at least I don't recall us ever coming to blows. But it did all come to an end and I'm sad to say I was the catalyst. When I decided to leave Art Objects to concentrate on songwriting, John had to leave Various Artists (I understand, it was a brother thing) and without John, the first Various Artist I'd recruited, it didn't feel the same so au revoir Various Artists.
Christian stayed around in Bristol for a while and then moved to London, I mixed some tunes for a band he was working with years later, led strangely enough by another ex-Sheffield ex-punk acquaintance of mine but we lost touch with each other. Bill now lives in New York, his last recorded appearance was on a Brian Eno 12" but he has now quit music altogether - we email each other irregularly. Gerard and John went on to become the Blue Aeroplanes and conquer the world, Robin and I contributed a track to the 1st Aeroplanes LP, a piece called Bagpipe Music - (one for the grand theorists). I produced another of the Blue Aeroplanes albums (Tolerance?) and later co-wrote the single 'Yr Own World' but we are no longer in touch with each other. Robin briefly joined the touring band and co-wrote a number of songs with the contemporary line-up. Wojtek continued to perform with Blue Aeroplanes.
Robin and I (it's a brother thing) began working as a duo called Either/Or - all the instruments being played by either him or me - and reworked some of the later Various Artists songs and the new material, experimenting with electronics, drum machines, scratching and recording techniques. We performed live using home recorded tapes as backing and released a single (Right Words/I Believe In The Ant) on an Amsterdam based label ('Still Building Pyramids' comes from the same Either/Or session) and later added a two piece horn section to our line up (Hi Nelly and Tom!).
Either / OR - 'Tension', live at the Watershed, Bristol 1984
Eventually Robin and I relocated to London and after an arduous battle released an album 'Human Feelings Return' with our band Lovetrain on the Virgin Records subsidiary Siren. Trying to fuse 60's guitar and soul psychedelics with my unremitting love of lyric writing, the album was either a little ahead of it's time or 15 years too late and disappeared under the acid house deluge that became the second summer of love.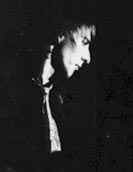 Robin and I then decided we'd had enough of working with each other - (it's a brother thing) and went our separate musical ways. He largely concentrates on sessions these days having appeared uncredited on records such as Tricky's Black Steel Nearly God LP, The Gravediggaz remix of Bang Your Head and Faithless's Don't Leave as well as playing everything but the drums on Swedish singer Stilla Nordenstamm's 2nd LP.
I went underground, re-embracing my electronic and dance music roots, locking myself away in a room full of machines. As 'Omnivore', 'Fantomas' and 'Cosmic Blues'. I've remixed acts a s diverse as Depeche Mode, The Creatures and East 17 amongst others and released a bunch of tunes. The fourth Omnivore album 'Black Smoker' is released on Hydrogen Dukebox in the US in April 2000.
(Jonjo May 2000)
More The Various Artists Photos: John Spink
Solo Album (Deluxe Edition)ARC259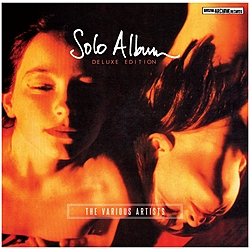 MONEY MATTERS
UNLUCKY IN LOVE
HARD LUCK STORIES
PARADISE LOST
ANAESTHETIC
WEEKENDS
STEPHENS BODY
TIME OF MY LIFE
OTHER PEOPLE PARTIES
UPMARKETTE
SHE'S A MACHINE
QUESTIONAIRE
ORIGINAL MIXED UP KID
UNOFFICIAL SECRETS (LIVE)
OWN UP
I BELIEVE IN THE ANT
Straight Sex (Live)
Questionaire (Live)
Unlucky in Love (Live)
Upmarkette (Live)
THE VARIOUS ARTISTS
'SOLO ALBUM'
Released 1st October 2012 on CD (Deluxe Edition) & Digital Download,
through Bristol Archive Records / Shellshock and all digital platforms.
NB this is not a compilation album.
20 tracks by the band that confused the hell out of record reviewers everywhere.
SOLO ALBUM originally released in 1980, and now re-released in 2012 rides again with a 16-page booklet entitled 'The true story behind the most confusingly named band of all time'
In 2012 the members of THE VARIOUS ARTISTS may have bought a Band Name Generator App to ensure a name that guaranteed the correct allocation of royalties and an indexing in record shops to aid discovery. Then again, if you made one mistake, you might not add to it by calling your album SOLO ALBUM. But then again, if you've been in Bristol for a few years Bristolian irony may just have rubbed off. We have to take some credit because this lot weren't born and bred.
The Key brothers Jonjo (Vocals/Guitars) and Robin (Guitars/Vocals/Keyboard), were originally from Birmingham which perhaps explains a certain TWO TONE reference here and there. They were joined by John Langley a drummer of some distinction, with Christian Clarke providing Bass.
3/4s of THE VARIOUS ARTISTS were simultaneously THE ART OBJECTS, (with original Various Artists member Bill Stair on Bass Guitar) and it was from this 'school' that emerged THE BLUE AEROPLANES. Not that the bands were taking the same subjects and this isn't an album that traces that evolution. Nor do we have to find echoes of the 'Bristol Sound' because it isn't there.
The eclectic mix of tastes that the bands personnel brought with them works; it's an album that feels so familiar that by second playing humming is compulsory. This album is not just a soundtrack to the 80's it feels like an album you've known all your life.
'UNLUCKY IN LOVE' and 'STRAIGHT SEX' could so easily have been hits for ELVIS COSTELLO, an influence that Jonjo (principal songwriter) acknowledges in the accompanying booklet of the real story behind the album in his own words.
Jonjo's lyrics are intelligent and their poetry connect them to their 'school', ' obsessed by a cure for mortality, caressed by your normality'. There is a history lesson in the clearly enunciated lyrics. 'UNOFFICIAL SECRETS' is about sexual oppression in the home. His words tell the story of things that mattered in an era when young people questioned inequality and discrimination. So what's in a name, it could have been worse they could have called themselves THE WHO.