Unity Station
C1177 The TriangleARC023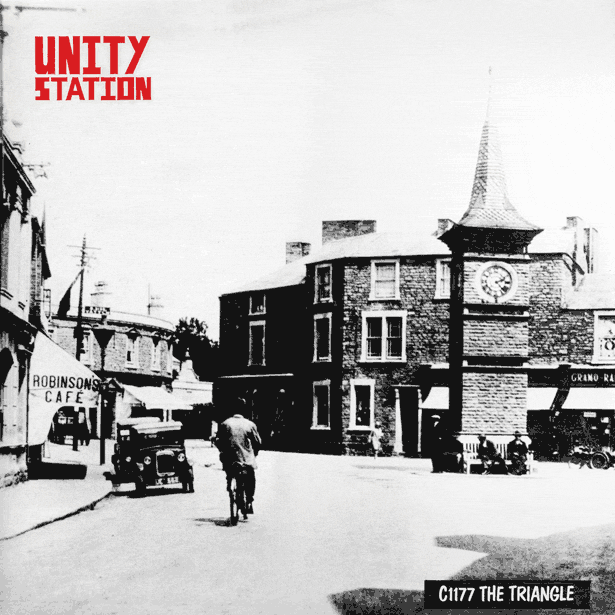 MY SKIN
IT'S PERFECT
HISTORY
BLIND FAITH
DAY AFTER DAY
SATURDAY
OUR MAN IN WASHINGTON
NEVER BLED
THE LIGHT ( DEMO )
Featured Track

Unity Station
C1177 The Triangle
Track 6 Saturday
This album features tracks from the two 12'' singles released by this Bristol band from Clevedon in 1986.

Guitar and Vocals: Mike Eagle
Bass and Vocals: John Foster
Drums: Tim Hutt
Drums: Simon Rippon
Vocals: Sarah McCombie
Unity Station was formed by Mike Eagle around 1982. Released 12" EPs - C1177 The Triangle and Day After Day. Became 3-piece, Mike, Simon and John. High points - John Peel and Janice Long airplay. Si Rippon joined Fields of Nephilim. Mike and John went on to form The Driscolls.
C1177 The Triangle Single Restless Records 1986
Day After Day Single Restless Records 1987