The Driscolls
Bang!ARC025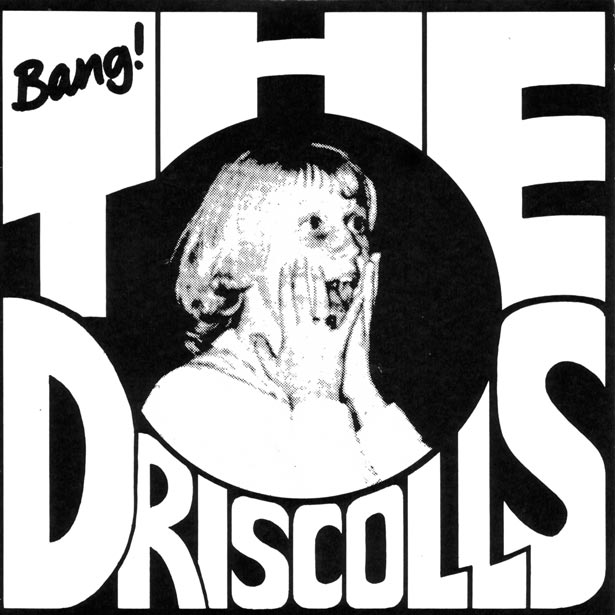 Featured Track

The Driscolls
Bang!
Groovy Little Town

This text will be replaced by the flash music player.
JULIE CHRISTIE
I HEARD A RUMOUR
GIRL I WANT YOU BACK
GROOVY LITTLE TOWN
ANDREW
DOCTOR GOOD AND HIS INCREDIBLE LIFE
SAVINGS
IF ONLY
MRS.JONES
YOU MUST BE MAD
SOMETHING TO LEARN
GROOVY LITTLE TOWN
(ACOUSTICALLY REVISITED)
THIS IS A DIFFERENT SONG
BANG GOES ANOTHER CLOUD
OUT OF MY HEAD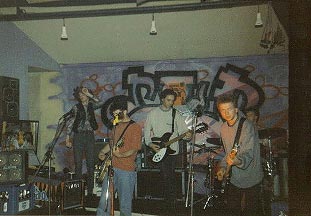 This a compilation album of all the bands single releases during the late 1980's.
Guitar and Vocals: Mike Eagle
Bass and Vocals: John Foster
Drums: Martin Hutt
Drums: Les Parry
Drums: Paul Forester
Guitar and Vocals: James King
Drums: Michele Shillace

Formed in 1988 by Mike and John. 60's Garage/Indie. High points European Tour.
John Peel airplay. Radio 1 airplay.
Gigs up and down the country.
| | |
| --- | --- |
| Record Releases | Label/Date |
| Girl I Want You Back | Single Restless Records 1988 |
| Dr Good And His Incredible Life Saving Soap 12" | Single Teatime Records 1989 |
| Julie Christie | Single Teatime Records |
| Bang | Single Teatime Records 1990 |
| Airspace II (time for change) | Compilation Breaking Down |
| Revolution No 9 (She Said She Said) | Compilation Pax Records Pop God |