The Escape
Apartment 1978-1980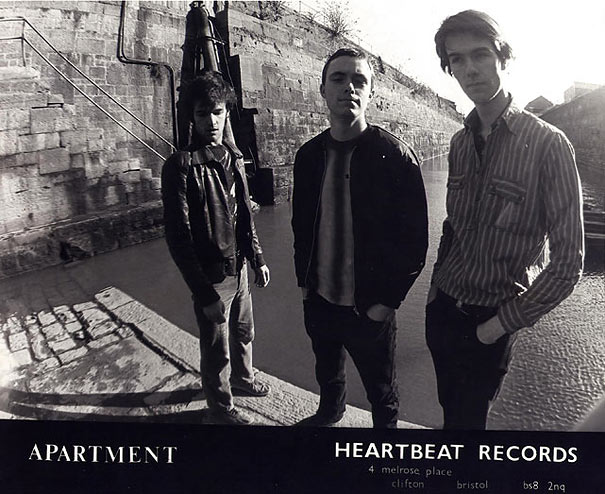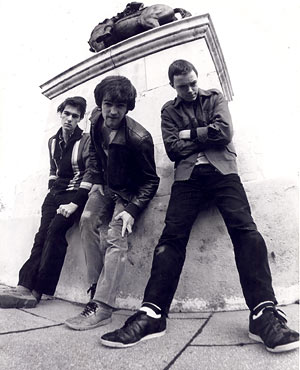 1977 Bristol & I was playing guitar in my very first band, a college rock band playing my first gig at The Granary, mostly doing covers with a few original songs thrown in. But for quite some time I had been writing lots of songs at home, experimenting and developing ideas on my trusty reel to reel tape recorder.
College ended and so did that band.
But punk had just arrived like some gigantic bulldozer. Totally energized with what was happening, I decided this was the time to form my own band featuring these new songs that I had written & recorded.
In early '78 I put up adverts in various local music & record stores for a bass player and drummer.
This led to finding Richard White, who had moved down to Bristol from Ross-On-Wye in search of a band and glory. By a stroke of good luck, he also knew of a great drummer in Bristol intriguingly named Emil.
So very quickly, Apartment just fell in to place.
We decided to keep to a three-piece line-up initially, and spent a lot of time rehearsing & learning the songs. We also checked out prospective venues to approach to play, but this was quite tough to break into without being known locally first.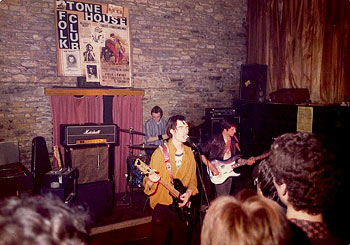 So we ended up hiring a function room that was joined onto the back of The Bunch Of Grapes pub, called The Stonehouse for a fiver (this was down at the end of Newfoundland Road in Bristol-sadly now replaced by an office block & a 21st century mall) and started playing a gig there once every week.

Featured Track

Western Stars
Apartment
The Car
After a short period of playing there we got more and more people turning up, and as a result developed a bit of a following. The word got out & other bands started to play at the Stonehouse, and by mid 1979 it had become a real thriving scene, like our own mini-CBGB's.
We also sent a demo cassette to Simon Edwards of Bristol's Heartbeat Records. He loved it and kindly offered us the chance to record a track ('The Alternative') for his new Bristol compilation album - Avon Calling.
Following the release of Avon Calling in late Oct '79, Heartbeat were also keen to work on a single.
We recorded 'The Car' and 'Winter' as a double A-sided single at Crescent Studios in Bath in Dec'79 in between a flurry of local gigs. 'The Car' gained a fair amount of national radio play which led to a Radio One Mike Read session. This got us more exposure & through various promoters we managed to get more gigs outside Bristol.
Around about this time we added Steve Street of the Europeans on bass, as Richard really wanted to switch to rhythm guitar. By early 1980 we were now playing quite a few support gigs in London at the Marquee, 100 Club and the Moonlight. We were also opening for bands like the Cure and Gang Of Four locally. But we got to a point where we should of released another single, but it didn't happen. In fact 'Poison' (the demo of which is on the CD release of Avon Calling) was to be the next possible candidate. By mid-summer of 1980 with no new single & no real deal on the horizon, Apartment stalled & we decided to split after not getting to the next level.
Alan Griffiths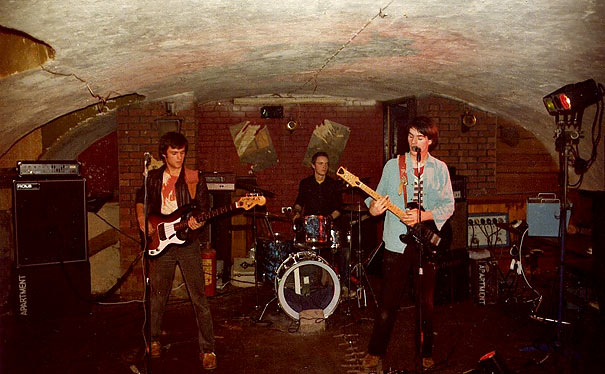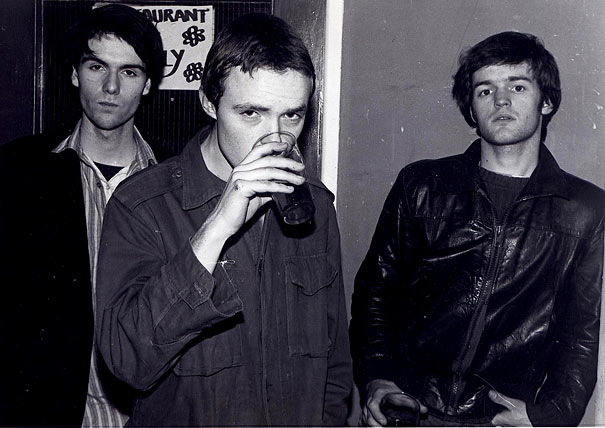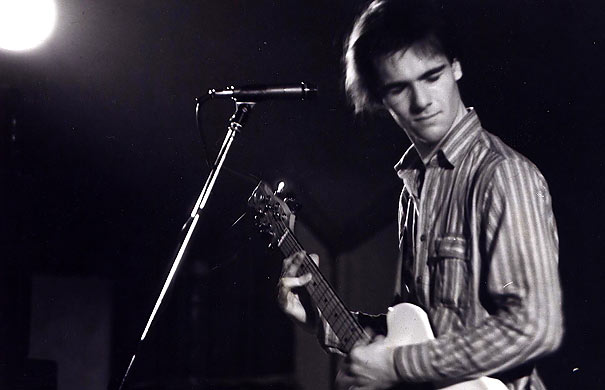 \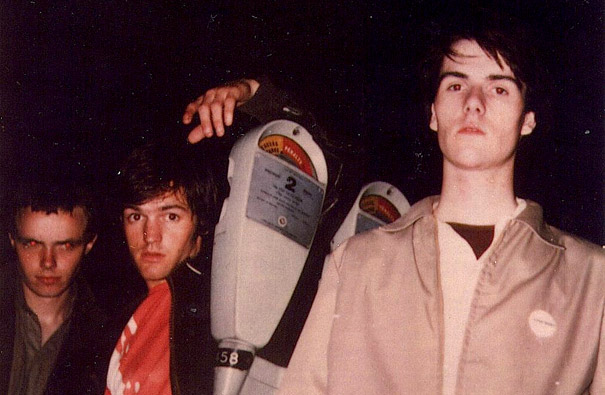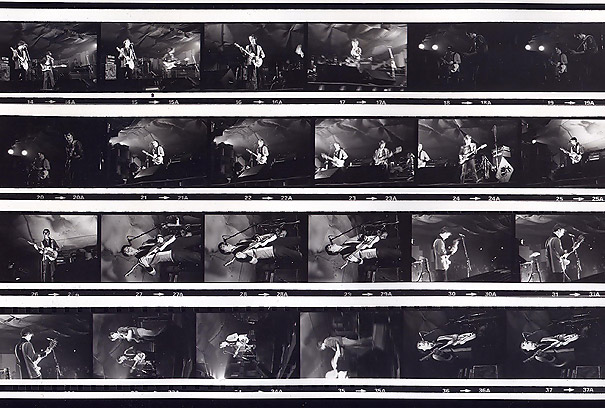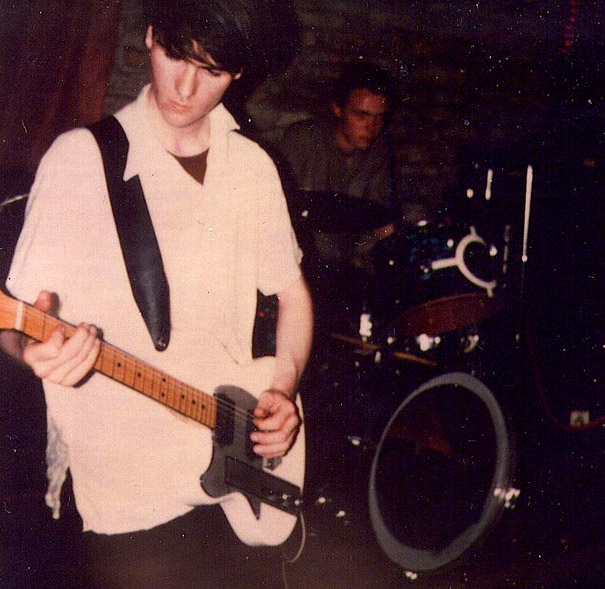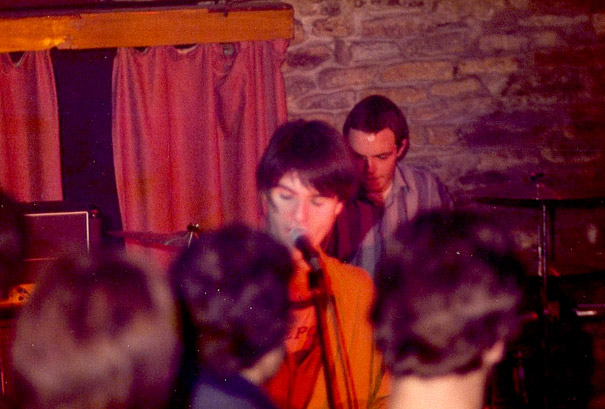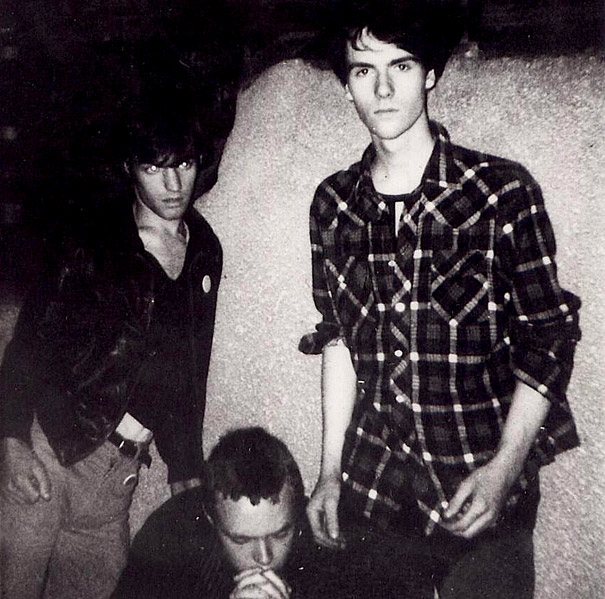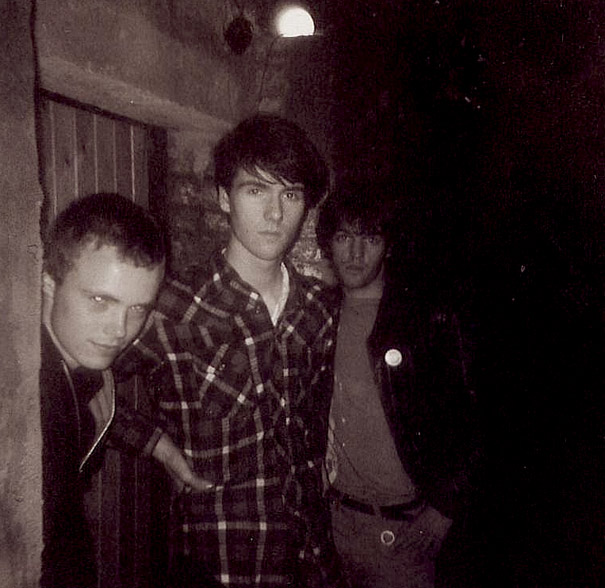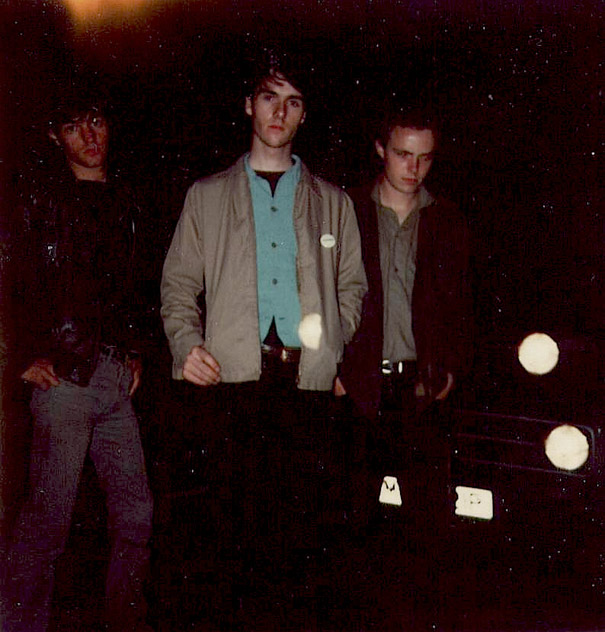 APARTMENT 1978-1980
Alan Griffiths - Vocals / Guitar
Emil - Drums
Richard White-Bass
(later joined by Steve Street - Bass)
Next: The Escape 1981-1984
APARTMENT -
The Gigs
Plus other known dates and events
14th APR 1979
Crockers Pub - Bristol
APR 1979
Village Hall - Ross On Wye
MAY 1979
The Dug Out Club - Bristol
22nd MAY 1979
The Crown Cellar Bar - Bristol
30th JUNE 1979
Ashton Court Festival - Bristol
4th JULY 1979
The Crown Cellar Bar - Bristol
18th JULY 1979
The Stonehouse - Bristol (supported by The Groove)
25th JULY 1979
The Stonehouse - Bristol (supported by The Groove)
1st AUG 1979
The Stonehouse - Bristol
8th AUG 1979
The Stonehouse - Bristol
15th AUG 1979
The Stonehouse - Bristol (supported by The Groove)
5th SEPT 1979
The Stonehouse - Bristol (supported by The Force)
19th SEPT 1979
The Stonehouse - Bristol (supported by Creature Beat)
10th OCT 1979
The Stonehouse - Bristol (supported by Sound To Light)
19th OCT 1979
Hope Chapel Clifton - Bristol (on the same bill: The Stingrays, Double Vision, Private Dicks & Essential Bop)
22nd OCT 1979
Flanagans - Weston Super Mare
25th OCT 1979
Bristol
29th OCT 1979
' Avon Calling -The Bristol Compilation' album released containing 'The Alternative' on Heartbeat Records
3rd NOV 1979
Grassroots Club - Cardiff (supported by The Stingrays)
10th NOV 1979
White Swan Pub - Southall
17th NOV 1979
Old Castle Green Pub - Bristol
18th NOV 1979
St Mathias Collage Fishponds - Bristol
22nd NOV 1979
The Crown Cellar Bar - Bristol
24th NOV 1979
Tracy's - Gloucester
1st DEC 1979
The Stonehouse - Bristol (supported by The Stingrays)
2nd DEC 1979
St Mathias Collage Fishponds - Bristol (supported by The Stingrays)
20th DEC 1979
The Stonehouse - Bristol (supported by TVI's)
21st DEC 1979
Moles Club - Bath
22nd +23rd DEC 1979
Recording 'The Car' / 'Winter' at Crescent Studios Bath
9th JAN 1980
Trinity Hall - Bristol (supported by Private Dicks)
6th FEB 1980
Trinity Hall - Bristol (supporting Gang Of Four )
8th MAR 1980
'The Car' / 'Winter' released as a double 'A' sided single on Heartbeat Records
26th MAR 1980
Trinity Hall -Bristol
1st APR 1980
Tiffanys - Bath (supported by The Heat)
8th APR 1980
101 Club - Clapham - London
19th APR 1980
Pelican - Torquay
27th APR 1980
Locarno - Bristol (supporting The Cure & The Passions)
» 28th APR 1980
The Marquee - London (supporting God's Toys)
MAY 1980
Dingwalls - Camden Lock - London (Heartbeat Records Night also playing Private Dicks)
MAY 1980
BBC Radio One Mike Read Session at Maida Vale - London ('Broken Glass','Russian Roulette','Nightmares')
6th MAY 1980
The Nag's Head - Malvern
10th MAY 1980
The Stonehouse - Bristol
6th JUNE 1980
Trinity Hall - Bristol (supporting Wah Heat & The Electric Guitars)
10th JUNE 1980
Top Rank - Cardiff (supporting Toyah)
12th JUNE 1980
Triffanys - Bristol (supporting Athletico Spizz 80)
20th JUNE 1980
Trinity Hall - Bristol (supported by The Stingrays)
15th JULY 1980
The Moonlight Club - West Hampstead - London (on the same bill : Art Objects,Electric Guitars & The Transmitters)
AUG 1980
Clifton Wood outdoor summer festival - Bristol
Apartment Crockers April 1979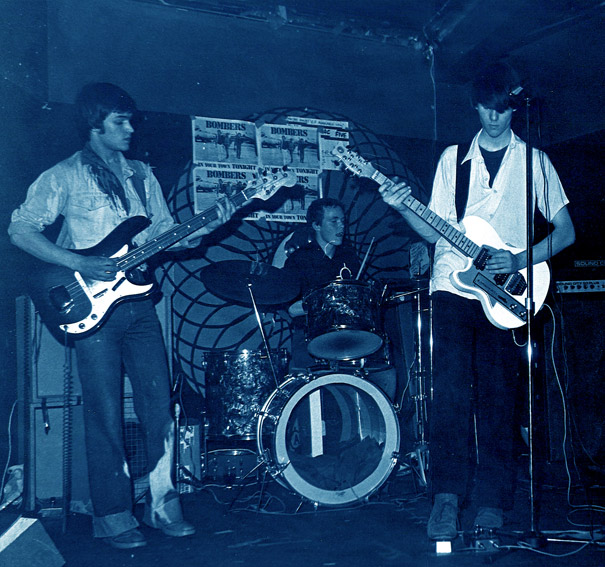 Apartment The Marquee April 1980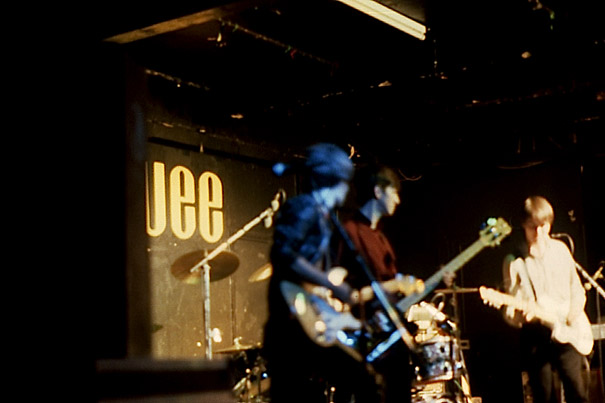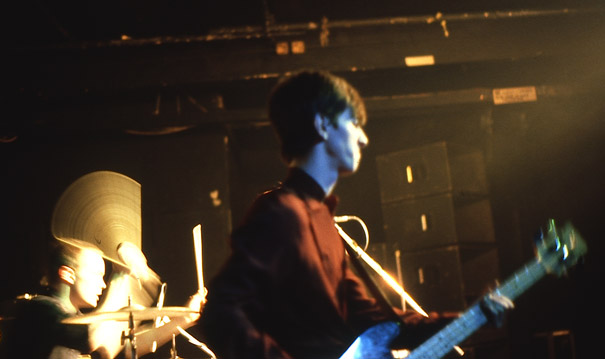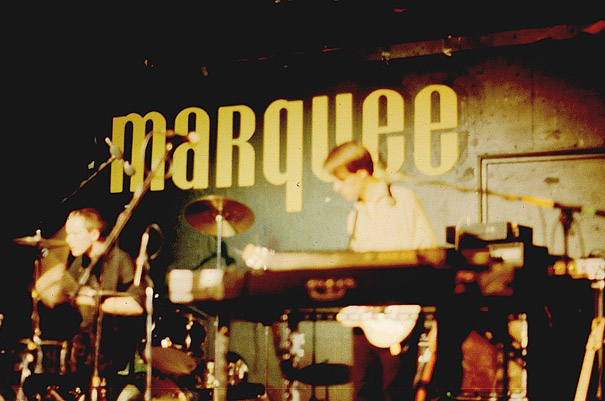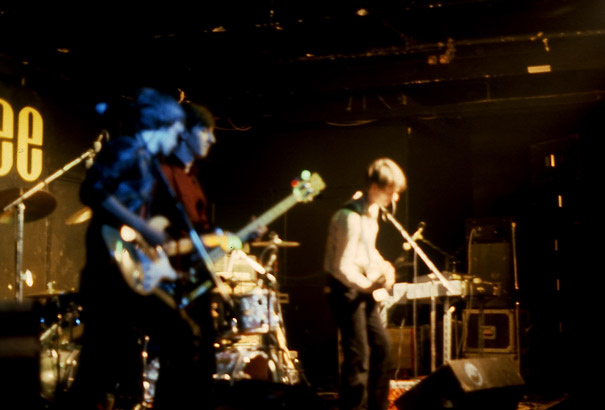 Next: The Escape 1981-1984