Shrewd!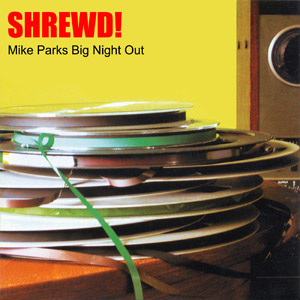 Featured Track

Shrewd
Mike Parks Big Night Out
Turn The Heating On
The Love I Found (Live)
Shallow Water (Live)
Money's Gone (Live)
Wish (Live)
This Is Not Love (Live)
The Rise & Fall (Live)
Every Mother's Son (Live)
Turn the Heat On (Live)
Money's Gone (Encore) (Live)
Never Lose (Live)
Too Many Good Times (Live)
Listen (Live)
How Can U Be So Unhappy? (Live)
After the demise of the Dancing Teeth, Nigel Burrough, Andy & Julie Stafford found themselves at a loose end and decided to experiment with the popular electronic movement sweeping the Country in a project called "Shrewd!".
Through a combination of luck and money, Shrewd! were the first Bristol band to acquire an Akai S612 sampler (first professional rack-mount sampler, won by Nigel in a Musicians International competition), the first MIDI keyboard (a Prophet 600) and the first Roland digital drum machine (TR707) and, in the process became the first Bristol band to realise that technology does not write good songs for you!
A one-off gig featuring ex-Groovy Pineapple vocalist Dominic Fitzpatrick, resulted in much head scratching, as the band featured Andy on Bass and Nigel & Julie on Keyboard sequencers and metal destruction after Nigel's new favourite band SPK, although no electrical machinery was allowed in the Bristol Bridge, so the gig fell a bit flat.
Andy and Julie subsequently quit to follow alternative avenues such as Lux, Skeleton Crew and Goo Goo Muck and Nigel & Dom turned to the other ex-Dancing Teeth member John Tuff for inspiration, as he and Nigel were currently co-producers of Pola and practically welded at the hip! Pola was failing fast and had an incredible collection of songs that were going to waste, so Shrewd! decided to gig featuring Pola songs, in order that that the masses could get to hear them.
Guitarist Ian Griffiths, bassist Mike Park and backing vocalist Leslie Harris were recruited to complete the group, although Ian did not last long and was replaced by uber-guitarist Simon Nicholls, who was re-christened Desperate Dan McNicholls and unleashed on the general public in a series of "Live Init" gigs where he just concentrated on making as much musical mayhem as possible. Being a live band, the only Shrewd! studio recordings, "The Rise and The Fall" and "Never Lose", were made for inclusion on "The X-Ray Compilation Album", issued by Gillingham (Dorset) Record label X-Ray in 1991. The album also included tracks by former Dancing Teeth member Andy Stafford's new band Lux.
Unfortunately Mike Park was soon to emigrate to Australia and his last gig was recorded as "Mike Parks Big Night" out and will shortly be made available for release by Bristol Archive Records. Former member Julie Stafford then re-joined as the new Bass Player and, as Simon Nicholls was unavailable for a number of gigs, a replacement guitarist Paul Ramos was recruited to stand-in for him wherever necessary.
As with all things, though, the ball was ultimately to stop rolling and Shrewd! finished in 1993 with a gig featuring all their previous guitarists on one stage for a night of extreme guitar mayhem, before Nigel and John went on to mastermind their "King Billy & Marvellous" project.