Mouth
Mouth - EPARC207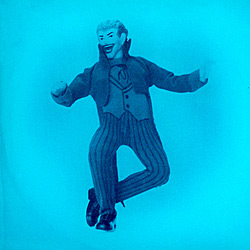 Take Your Coat Off
Take Your Coat Off (Part 2)
Yahoo!
Acab (Part 2)
Concocted at Berry St.Lab, London UK IN 1982
Robin Merril Paul Hooper Andy Guy (deceased)
Technicians: Dave Hunt and Simon Underwood
Ooh, Ah Yeah!ARC059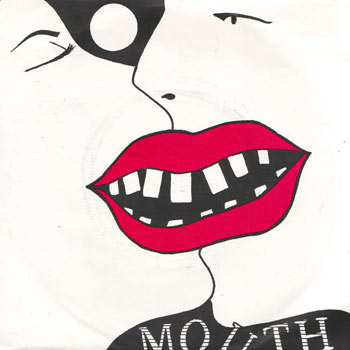 Featured Track
Mouth
Ooh, Ah Yeah!
Ooh, Ah Yeah!
Ooh?
Recorded at Crescent Studios Bath by UK Scientist 1981.

LINE UP
Jamie Hill
Andy Guy
Nelle Hooper
Rob Merrill
Hey the band started hanging out at my pad over the Rainbow in Clifton village. We rehearsed in my room which backed onto the Clifton club an exclusive (then) private members club who tried to complain on numerous occasions, our mantra being - play loud enough and you will never hear the bell ringing which as we had three drummers wasn't difficult.
Talking of drummers the main man being virtuoso Rob Merrill backed up by myself and a certain Nelly Hooper who had drifted over from Barton Hill band 'A Rhumba Lament' playing various toms and sound effects and adding occasional vocals. Add to this the combined talents of former Bristol youth orchestra member Andy Guy on guitar and trumpet we quickly knocked up a short set of 5 or 6 songs/pieces whatever! That sounded very different to anything else that we were hearing at the time - then taking our influences from all things swinging jazz, rock and roll and bands like 'Liquid Liquid' while the whole hip hop thing was emerging and people like 'Defunkt' were firing on all cylinders.
We played a set at a pub in Nelson Street who's name escapes me, opposite the dole office, those were the days! We played the songs that became our first single 'Ooh' and some other stuff including some shit where I read out a weird comic story just to flesh the set out. Our next gig was supporting 'Talisman' at the Locarno as part of a nationwide tour for some cause or other, I can't remember which, but an old friend of mine John Beales was there and invited us to open for what would be The Slits final tour in the north and Scotland as he was tour managing for them. So we went the next day in a hire car with one Stephen Swan, Daniels brother who's role was to drive us back to sign on after a show in Newcastle but we were invited to do more dates so he stayed for the duration and we finished the tour which was great because The Slits had Adrian Sherwood mixing them and he very kindly did front of house for us and was generally encouraging in many ways and expanded our sound as we went, awesome!
I remember going on stage in Hull after crowding around a boiler in the dressing room wearing a coat and gloves because it was so cold, I still haven't been back to Hull since but who knows? When we got back from that tour Nelly kicked me out of the band and they continued as a three piece touring with Pigbag and releasing the Y records stuff, 'Who's Hot' / 'Take your coat off' 7 inch and the compilation album track 'Voyage to the bottom of the sea'.
I have no idea who the female vocalists were or why nothing else happened after that. Nellys career is well documented and for someone with limited talent he appears to have done rather well! A good set of ears and knowing when to be in the right place has served him well. Rob as you know has played with many people over the years and hopefully many more - a fine drummer!! When the Slits were sound checking Bruce Smith their drummer was always ill so Rob sat in and blew them away every time.
I look forward to last orders in the Bell sometime soon.
Andy Guy moved to London and I caught him after a 'Defunkt' gig in Camden and hung out one night ,he was always a talented artist not only as a musician but also as a painter. Sadly Andy died a few years ago no one I know really knows what happened, rumour was he had started to get good money for his artwork but I guess we will never know. His family contacted a few old school friends about his death but it remains a bit of a mystery, all I will say is he was someone who had loads of ideas and it was a pleasure to have hung out when we did even though the bands life was short I think we did a lot of stuff and a lot of doors opened for all of us in different ways and I have fond memories of that period.
I guess I should add that the first single was recorded at Crescent studio in Bath produced by Richard who went on to the Startled Insects , no info on the other stuff and I am struggling to find any photos but will keep looking.
Jamie Hill - September 2010
Voyage To The Bottom Of The SeaARC234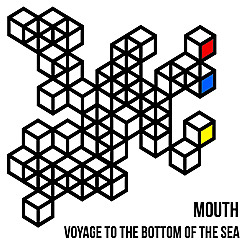 Voyage To The Bottom Of The Sea
Recorded at Berry Street Studios 1982
Produced by Mouth Originally released on The Birth Of Y compilation
Rereleased with the permission of Dick O'Dell