Misdemeanor
Radio RadioARC004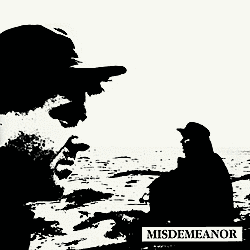 DOWN IN THE PARK
RADIO RADIO
TELL HER THAT
PAVEMENT CRASH
ASSWIPESKA
STEREO HEARTBREAK
SHADOWS OF LOVE
SHE KNOWS
BAILEYS CALLING
WALLS OF SHAME
INDIAN TIMES
AMERICAN DREAM
WALK TALK
COME INSIDE
CLEAR WATERS
POLITCS AND TIME
IRON HAT
DISGUSTING
Radio RadioARC004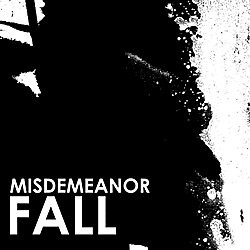 Featured Track
Fall
FALL
'Fall', was recorded 06.02.93. The line up was Rob David (drums),
Greg Duckworth (bass) and Kevin McFadden (guitar & vox).
We think the track was recorded at Mr.Grin's in Hengrove, Bristol.
Mastered by Steve Street Dec 2009
Misdemeanor 1979 - 1988
Formed in 1979 from the ashes of Vitus Dance the line-up was Kev McFadden, Bob Watson, Steve Capaldi and Kieren Wright. They were under XTC's management team, Ian Reed and Dennis Detheridge.
They were the first rock band to play at The Bristol Bridge Inn in March 1982. Traditionally a 'Jazz' pub the crowd walked out after the first few numbers! They soon built up a following and played there three or four times a month for the next couple of years counting Bananarama amongst their audience.
They attracted particular interest from local BBC Radio DJ's Al Reed and Andy Westgate who gave them regular airplay. This resulted in a management deal with Dennis Shehan who also managed Iggy Pop, was a festival organiser and U2's tour manager. Through Dennis they were taken under the wing of Steve Todd from the Wasted Talent Agency who were promoting most of the biggest bands worldwide and offering Misdemeanour support slots.
They parted company with Dennis in 1986 and advertised for a manager in NME. The ad was answered by Mark Handy who arranged gigs in Paris and launched a supporters club with over 2000 members.
Regrettably, their recorded material never lived up to their live performances. They were disappointed with their appearance on the BBC T.V programme 'R.P.M' in February 1981 where they felt that the set had no atmosphere. It resulted in a falling out between Steve and Keiren which resulted in Keiren being thrown out of the band. He was replaced by Kev's brother on drums but the band never seemed to recapture their old sparkle and fire.
At the time, being managed by Dennis seemed like a great opportunity, but they later discovered that he had turned away Press and A & R interest as he was concentrating his efforts on U2. One of their biggest regrets is that the offer of a tour of the South Coast of America with R.E.M never materialised. Despite the band having made the offer personally, Dennis cancelled without their knowledge as he didn't consider it of benefit!
Oh what might have been.......
Band line up:
Kevin McFadden - 1979 -1988 (Voice Guitars )
Bob Watson - 1979 - 1988 ( Guitars Vocals)
Steve Capaldi - 1979 - 1984 ( Bass )
Keiren Wright - 1979 - 1981 ( Drums )
Raymond McFadden - 1981 - 1981 ( Drums )
Phillip Rice - 1981 - 1987 ( Drums )
Lyndon Perry - 1984 - 1985 ( Bass )
Jeff Workman - 1985 - 1988 ( Bass )
Simon Rippen - 1987 - 1988 ( Drums )
Jezz Jackson - 1986 - 1988 ( Keyboards )
Eddie Parsons - 1987 - 1988 ( Drums )
Memorable Gigs

9/9/1980 U2 The Berkley
21/11/1981 Chelsea The Old Pier, W.S.M
07/03/82 U2 Colston Hall
13/02/84 Boomtown Rats Mayfair Suite, Swansea
08/05/84 Ian Dury Cardiff University
26/06/84 Ian Dury The Studio
19/11/1984 Boomtown Rats Tour
28/10/85 R.E.M Hammersmith Palais
23/11/85 Faith Brothers Southampton
18-21/11/87 Headlining La Locomotive, Paris
Only two of these recordings ever saw the light of day when the band were in existence, released in 1983. The tracks have been saved and digitally remastered from Cassette and Dat by Shaun Joseph at Optimum Mastering.