Headlines
Leaving the Island EP ARC110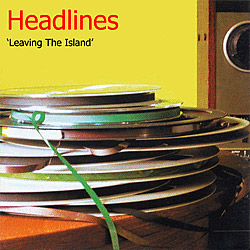 Featured Track

Leaving the Island
Leaving the Island
Leaving the Island
Alright on the Night
Caught in the Headlights
Getting By
Recorded at Sound Conception by Kenny Wheeler circa 1977/78
Headlines was the first "rock" band formed by Martin Moss who had previously played in the acoustic/folk environment.

The first incarnation was
Martin Moss, Guitar Vocals.
Harris Northover, Guitar.
Colin Hendy, bass.
Rob John, Drums.
Colin was replaced by Gregg King, who also added Harmonies.
They recorded four tracks at Sound Conception for which they brought in
Guitarist Larry Newman, later of Chase The Fade.
After which Guitarist Mike Kimber was added.
Mastered by Steve Street July 2009