Head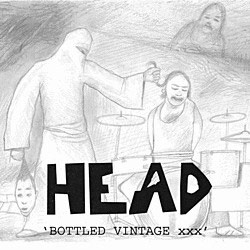 Featured Track

Head
P.L.H. Euro Terra 11
This text will be replaced by the flash music player.
P.L.H. Euro Terra 11
Dig A Hole
Johnny Pulled On His Motorcycle Boots
I Am the King
O.K. Brutus Sta-Pressed Power
Peggy Lee Sups Scarlets Wine
Faster Pussycat Blues
Spank Spank
Twitchin for What The Nightmare Bring
Can't Stop
Young Man Afraid Of His Horses
Line Up
Clevedon Pier aka Rich Beale vocal
Hank Sinclair aka Gareth Sager guitar and keyboards
Candy Horsebreath aka Nick Shephard guitar and backing vocal
S.M.T aka Mark Taylor bass
PLASTIC BAG aka Jamie Hill drums
Production by HEAD
thanks also to WILL NG...JONATHAN SEAL...AND SOOTY
Y ... Bristol was ripe for a plucking ... but refused to listen until now!
And only now because the Massive Attack road crew are willing to sponsor
THE HEAD STORY ON ICE
Gareth Sager nee (Hank Sinclair) was first seen pouncing about, strumming,blowing ... and plonking with Bristol's ...very own 'Out of bounders' The Pop group and quickly put all that behind him only to pop up again, half way down the M4 doing very much the same thing with the free-forming Rip Rig and Panic.
Nicky (noodle) Shephard nee (Candy Horsebreath) was first sighted in proto-punk vehicle The Cortinas, frightening the beards, beads and loon pants off of the piss poor bands that were "Making the scene" in 1976...
Where as Rich Beale nee (Clevedon Pier) washed up into the harbour, to make his first stage appearance with the little known, little talked about but of no little interest 4P1V, they had a female bass player, henceforth theV.
Mark Taylor nee SMT, was found wandering in a daisychain, deep in darkest Blaize Castle . hoping to catch sight of a young left winger Jamie Hill (Plastic Bag) crossing deep balls into the box ... for legendary downs league team, The Cotham Globetrotters ...
Mr Sager amassed the troops at a public telephone box ... in Stokes Croft to rehearse ... and with much ado about nothing HEAD (formally On Me Head Jim) ...Came out kicking against the shambling anorak pop and 'The Face' all trousers and no talent stuff . that was poisoning the airwaves in 1986...
They walked a thin line of happy slap electrical guitar tunes with near hysterical singing about as far ranging subjects as the barber in Clevedon, 'Raymonde', to preparing sandwiches for their rock n roll picnics.
All anyone could say was "Are they serious?... 'Is this cool?; 'Should we be doing this sort of thing?'..." Where's my mum ? I want to go home.
For their sins they released three albums:
SNOG ON THE ROCKS
TALES OF ORDINARY MADNESS
INTOXICATER
None of which are remotely available now ...
For the second of these albums they were joined by Will Ng nee (6 Pack o Chicken) ... as Jamie went in search of help...and on Intoxicator they were joined by Cheese Jackson ... to this day the only member who is still a professional musician playing cruise ships in the Caribbean.
This collection of tracks have been amassed from found demo tapes of previously unreleased material, hidden behind radiators down the sides of sofas etc.
"We find the boys in fine form before they were to quote Mr Pier,
A 'underworked, and overpaid."
DIG IT !!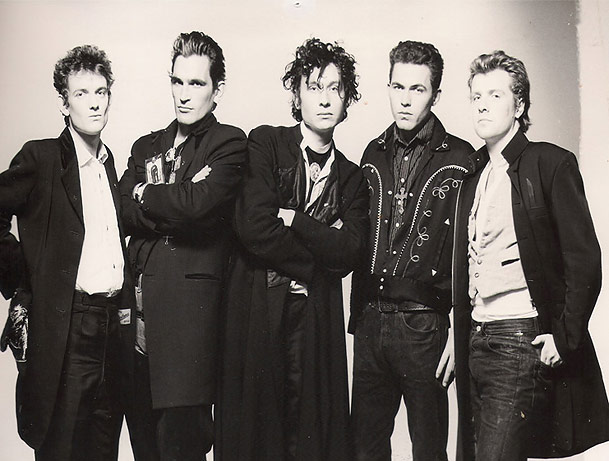 PDF: Venue Live Review Sept 1987