Fear Of Darkness
The Virgin LandARC011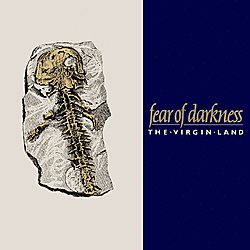 Featured Track

Fear of Darkness
The Virgin Land
After The Fire
FALLING DOWN
AFTER THE FIRE
KEYS OF TIME
INSIDE YOUR HEART
FEAR OF DARKNESS (LIVE)
YOU CAN ONLY NE YOURSELF
CHAINS AND GATES
JUSTICE
PROMISES
VIRGIN LAND
THE OTHER SIDE OF THE HILL
TEAR ME UP
BURNING
FEAR OF DARKNESS
SAME OLD STORY
DARKNESS (MEGA MIX)
FALLING DOWN ( VERSION)
IN A RUT (LIVE)
This album features all the recorded works completed by the original Fear of Darkness with Dave Mac on vocals. The band were young and fresh with loads of attitude and could have been The Alarm or perhaps they wanted to be The Clash. There are several previously unavailable tracks on this compilation which although recorded between 1984 - 1986 still sounds angry and displays that punk attitude.
Fear Of Darkness was formed in Bristol, England in 1984.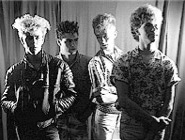 The original line-up featured:
Vocals: Dave Mac
Guitar: Darby
Bass: Trav
Drums: Paul Gibbs
They were signed to Heartbeat Records a subsidiary of Riot City Records and released their debut single in September of 1984 - a three track 12 inch featuring....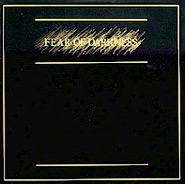 1. FEAR OF DARKNESS
2. SAME OLD STORY
3. FEAR OF DARKNESS (mega mix)

HEARTBEAT RECORDS
FEAR 001

The band toured extensively in the UK picking up a large loyal following, having been likened to the Cult, New Model Army and the Alarm. In 1986 the band switched to Embryo Records, a label founded by Ken Pustanik, the Groundhogs drummer and released their album The Virgin Land to critical acclaim via Embryo Records in 1986.
This compilation features both the single and the eight track album together with various previously unreleased demos engineered and produced by Steve Street.
PhobiaARC012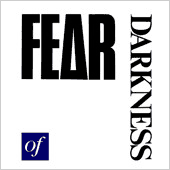 LAY ME DOWN
FRIENDS LIKE YOU
JUST ANOTHER DAY
NOT FOR LOVE NOR MONEY
SHE SAID
SHUT UP
TRUE
SO COLD
TALK TO ME
IT'S MY NATURE
IT'S MY NATURE (PHOBIA MIX)
Fear Of Darkness split in early 1998 the end of a great rock and roll band, some might say Goth, some Punk, others just Rock and roll.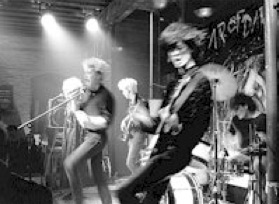 This album featues the three tracks from the Lay Me Down single released in 1987, together with previously never released demos and a solo track from vocalist Richard Hulands. All tracks engineered and produced by Steve Street.
The Line Up
Vocals: Richard Hulands
Backing Vocal: Angella Huggins
Guitars: Neil Darby
Bass: Trav
Drums: Paul Gibbs