Crazy Trains
Heartbreaks and HeadachesARC071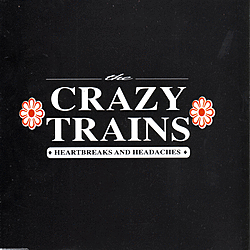 Featured Track

Crazy Trains
Heartbreaks and Headaches
Make You Believe
Better Off Without You
Big Bad Wolf
Taxi Driver
6ft Under
Make You Believe
Thinking About You
I Can't Win
Having a Ball
Counting On You
Man of the World
A Minute of Your Time
Hate This Town
I Can't Win
Biography
The Crazy Trains were formed by ex St Bede's pupils and long standing friends John McLean (vocals, harmonica) and Paul Grudzinski (guitar). Sharing a love of The New York Dolls, Chuck Berry, The Faces The Rolling Stones and 60's garage R&B, they set about forming a band which reflected their mutual tastes. Two became four when they met guitarist and Billericay immigrant Barry Cooper in a local pub and soon after recruited an old mate Pete Ahluwahlia (drums). When an advert placed in Park Street's Rival Records brought in an attitudal 15 year old bass-prodigy Jon Chilcott, the final piece of the jigsaw was in place and the band got down to some serious writing and rehearsing.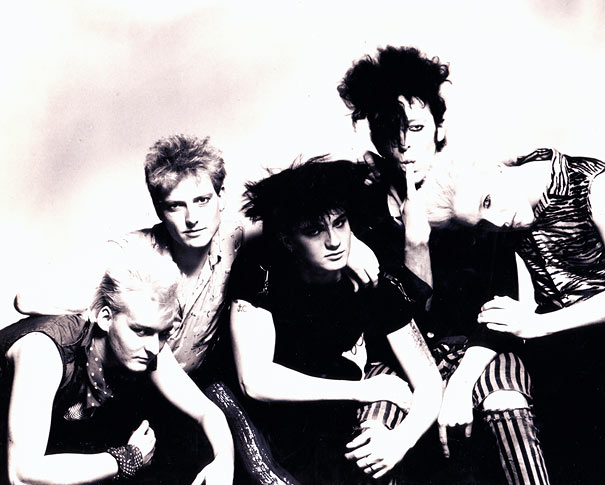 Things moved pretty quickly for the Trains due mainly to their enthusiastic stage shows (where technical ability was always considered less of a priority than sheer 'fuck you' energy) and an early demo (recorded at the legendary SAM Studios) caught the attention of local DJ/Promoter and former Stackridge manager Mike Tobin who immediately booked the band a series of gigs at the newly opened Dingwall's. As the audiences and buzz around the band increased drummer Pete was replaced by former X-certs firebrand and Clash fanatic Neil Mackie, and with Mike Tobin now on board as manager the band was ready to step up a gear...
1983 saw support slots with the likes of Tina Turner, Hanoi Rocks, The JoBoxers and a first appearance at the Ashton Court Festival (where John missed the first number while he was queuing at a burger van), while the local press were featuring the band on an almost weekly basis. When the newly formed Spellbound records hit Bristol on their nationwide hunt for the next big thing, The Trains were duly checked out and signed immediately, beating MCA and Stiff to the punch with a deal worth £250,000. Suddenly what started out as a bit of a giggle was turning into a career option...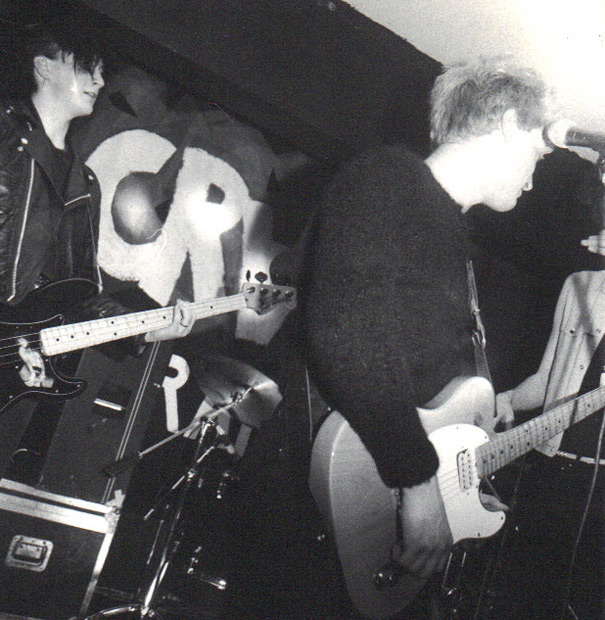 Or so it seemed. 1984 saw the Trains gracing such London venues such as the Marquee, the Rock Garden, Brixton Academy, The Venue and Camden Dingwalls whilst practically living in the back of a van. Spellbound records, true to their word originally, kept the band busy, installing them into Monmouth's Rockfield Studios to record their first two singles. Released on the same day, 'Taxi Driver' and 'Better Off Without You' did brisk sales in the West Country, but by then the rot was setting in. Spellbound Records had ideas for the band which didn't fit with what the Trains thought they stood for and the old 'fuck you' spirit was extended to their employers. At one memorable show in Brighton, then-Radio One DJ Annie Nightingale was cajoled by the record company into attending, only to leave pretty soon after being hit by a raw pigs foot hurled at her by a drunken Jon Chilcott. Jon left shortly afterwards to join Bristol punks Vice Squad and the Trains were happy to complete the exchange and recruited Squad bassist Mark Hambly and for a while carried on regardless. But when Spellbound insisted the band ousted Mike Tobin to be replaced by a manager of their choice, mutiny ensued almost immediately and within a few months relationships had deteriorated to the point of no return. The band were informed that although their 4-year contract would run it's course, no further product would be forthcoming - but if any other record company was willing to clear the £100,000 debt the band had run-up then they were free to leave!
After a few months of wound-licking the band recruited drummer Jim Drakett (Neil stayed in London to join the Gunslingers) and changed their name to the Big Bad Wolves but with the Spellbound debacle still hanging over them morale was at an all time low and after a few months Barry Cooper left to join Colonel Kilgore's Vietnamese Formation Surf Team and the band eventually called it a day.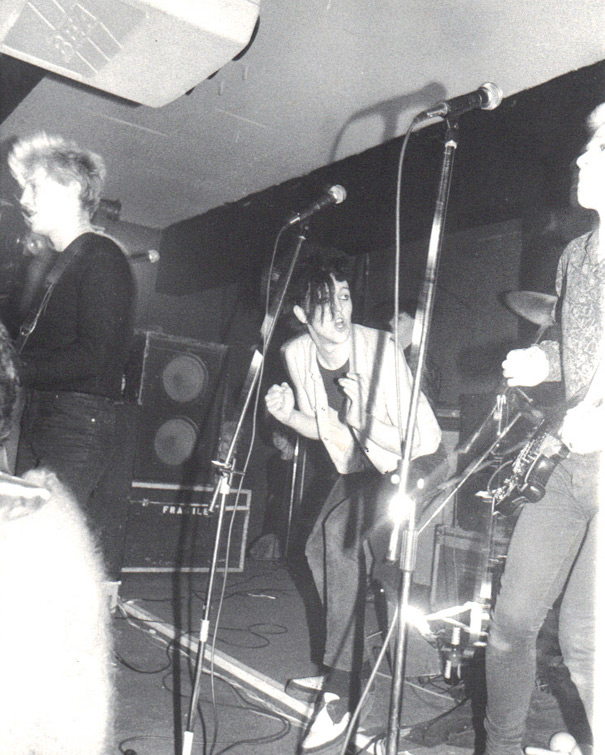 In 1990 with Jon Chilcott and Jim Drakett back in Bristol and both kicking their heels musically speaking, the Trains reformed with Jon's younger brother Jay taking up guitar duties, playing a sell-out 'debut' gig at Bristol's Fleece and Firkin. Jay was soon replaced by Mike Crawford who also added sax to the mix and it was this line-up that recorded the Trains final offering, the 1992 EP 'Heartbreaks and Headaches' which highlighted the band's new found country-rock feel. But the release failed to propel the band further forward and a further series of line-up changes including the recruitment of Mickey Owen (guitar) and Chris Gregory (bass) did little to improve their fortunes and they quietly imploded in 1994.
John and Paul, along with Jim Drakett and Chris Gregory still perform regularly in local bar band The Bones which also features former Untouchables guitar-whizz Marcus Clements.John is also currently fronting 60's style garage band the Bad Losers. From the original Trains line-up, Barry Cooper, Pete Ahluwahlia and Jon Chilcott are no longer musically active, while Neil Mackie appears sporadically on British TV as a member of Japanese drum troupe the Mugenkyo Taiko Drummers! Manager Mike Tobin has gone full circle and is currently managing the reformed Stackridge. Happily all former members have remained friends.