Cool Runnings
Robin Hoods Of The Ghetto ARC226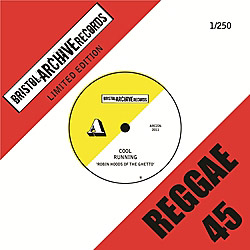 Robin Hoods Of The Ghetto
There You Go
Hurts So Bad
Featured Track

Cool Runnings
Robin Hoods Of The Ghetto
Bristol reggae group 'Cool Running's' was formed in 1980 and after a few early line-up changes, made their first studio recordings 'Robin Hoods of this Ghetto' and 'There you go' at Right Track studio in Redland with Liam Henshall at the helm.
At this time they were Winston Minott on vocals, George Condover on guitar, Mark Tuck on keys and vocals, Trevor Depass on bass and Kent Bernard on drums; three domiciled West Indians and two interlopers hailing from Weston-Super-Mare. Session players came in to play trumpet and sax.
The group were steadily building a solid reputation on the live scene in clubs, parties and festivals with a soulful and melodic sound that audiences could dance to, and also get a feel of the black experience on the street with Winston's words, delivered with heartfelt integrity and strong emotion. It was an exciting new music, a genuine Caribbean and British hybrid, and people liked it. In time it found a place in the night-time listening on Radio 1, and more readily on the dance floors anywhere, as relevant as the home-grown Jamaican originals.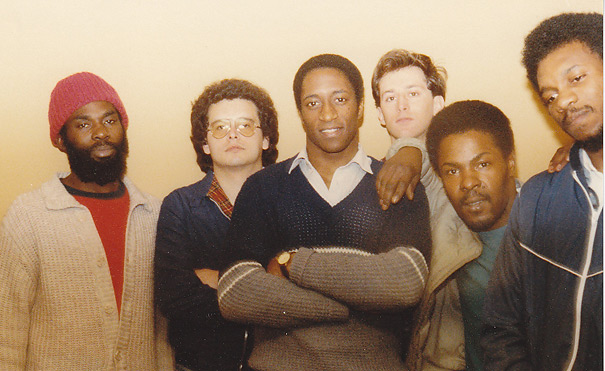 Following the first recording, Gerald Thomas came into the group initially as percussionist and very soon began to join in the vocals with Winston, improvising toasting sections into the songs. This went down well with crowds who loved seeing a group literally making it up as they were carried along by encouragement. That interplay with audiences always remained a feature of the gigs, even after Winston, a proud but self-effacing man, decided to step aside at that point in 87.
Gerald, like Winston before him was keen to mix in other styles to the reggae material, as was George who provided Latin variations, more of a funk influence and rock, plus the new breakbeats. All this to keep things fresh and vital, for players and listeners alike, jamming it up.
One song that survived Winston's departure was a live favourite called 'Playhouse', which the group went to London to record, and although the results were stunning the track didn't cut any ice with the record companies.
By the early 90's it got progressively harder to find venues and audiences, and increasing outside pressures brought on the inevitable falling apart. After some twelve years of amazing ups and downs an amicable split, but that time surely stands as testament to the music, and to the support of local people in the Bristol area.
Always, when and wherever people travel and seek to make a life, music becomes a document, a voice of hope and regret, joy and grief, and for some who take those giant steps, a positive way to put down some roots and feel valued.
Mark Tuck ( Feb 2011)