Black Roots
'Black Roots'ARC265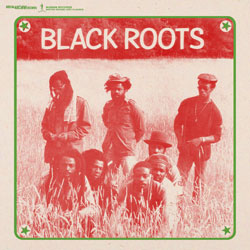 With the release of the latest Black Roots album "On The Ground" and its dub counterpart "On The Ground In Dub" via our sister label Sugar Shack Records, Bristol Archive Records decided to do something special to celebrate the band's return to the studio. What could be better than a very special reissue of Black Roots self-titled first album, released to coincide with its 30th anniversary and, as this will be a vinyl only release we thought we'd combine it with this year's Record Store Day event.
The Reggae Singles Anthology ARC219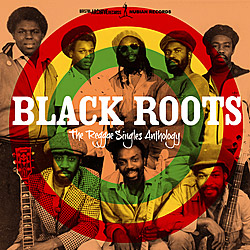 Bristol Rock
Tribal War
The Father
The System
Chanting For Freedom
Confusion
What Them A Do
The Frontline
Move On
Juvenile Delinquent
Struggling
Seeing Your Facing
Conman
Pin In The Ocean
Suzy Wrong
Start Afresh
ORDER FORMATS:
DOUBLE VINYL (Limited Pressing) £15.00
Deluxe Edition CD/DVD £12.00
Featured Track
Black Roots
Chanting For Freedom
Black Roots were a powerful and potent force in the British reggae music scene throughout the Eighties and left a legacy of no less than ten albums and more than eight singles before bowing out of the public eye in the mid-90's. Hailing from the St Paul's area of Bristol, the original eight-member band were formed in 1979 and quickly gained a large following by touring almost non-stop around the country, playing their brand of 'militant pacifism' roots reggae in the nation's major colleges, universities and festivals.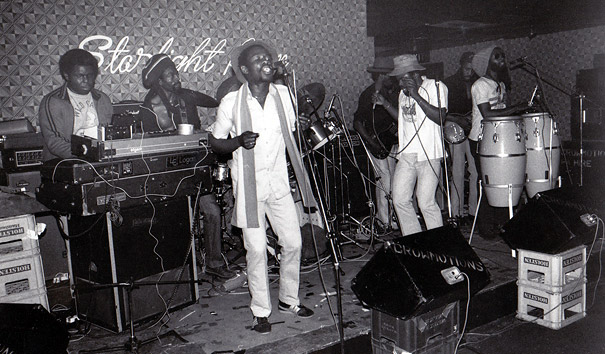 They attracted the attention of television with appearances on BBC2's Neighbours, BBC West, HTV West and Rockers Roadshow and popular radio, where live studio sessions for Radio 1's In Concert (broadcast April 1982), John Peel, David 'Kid' Jensen and Peter Powell, led to a BBC Radio 1 sessions LP. Their first releases were on the Nubian Records label and an EP containing Bristol Rock, Tribal War, The Father and The System preceded their first single, in 1981, Chanting For Freedom.
Jon Futrell in Black Echoes, labelled them; "Quite simply, Black Roots are the next great hope for reggae in this country," while John Peel was quoted; "If anyone tells you that there is no such thing as good British reggae, first tell them that they are a herbert and then listen to Black Roots." John Peel's Radio 1 session, aired on 27 May, really helped the cause, with Confusion, What Them A Do, Chanting For Freedom and The Father performed live.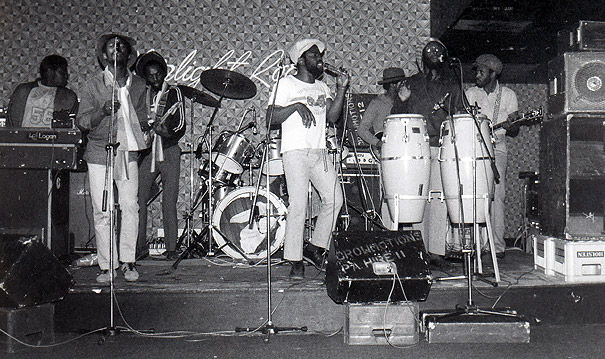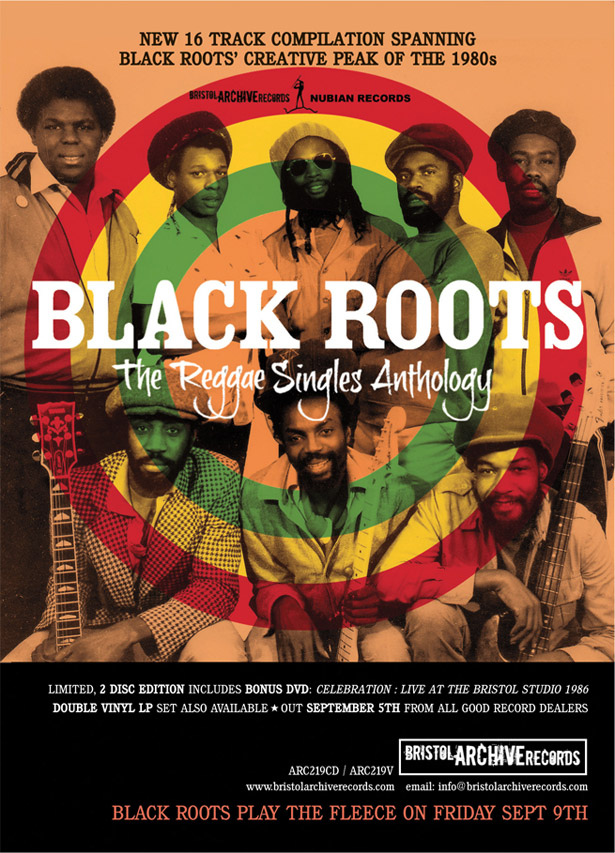 Pin In The Ocean ARC220
Pin In The Ocean (Radio Edit)
Pin In The Ocean (Extended Mix)
All Day All NightARC252
Realize
Pin In The Ocean
Release the Food
Freedom
Poor Children
Spare The Rod
Conman
Seeing Your Face
All Day All Night
Mighty Lion
Suffer Me Not
Childless Mother
Pin In The Ocean (Extended Mix)
Reality Dub
Folitrickshun Dub
Dub Free
Face Dub
Fertility Dub
Having previously teamed up with Nubian Records to release the critically acclaimed "Black Roots – The Reggae Singles Anthology", Bristol Archive Records have once more been allowed into the Black Roots/Nubian tape vaults. This time we bring out a 25th anniversary deluxe CD edition of "All Day All Night", the album that saw them teaming up with the Mad Professor and moving away from their original sound for a more polished version. Whilst the music may have been brought up to date, the band's lyrics rarely strayed away from the same themes of social and historical justice that define the roots genre.
As well the original dozen vocal tracks, we've added several dub versions and the extended 12" mix of "Pin in the Ocean". The music itself saw the band embracing new technology and production techniques to give themselves a more contemporary UK sound, expertly helmed by the UK's leading reggae producer Neil Fraser. The dub mixes give another dimension to the music, the Mad Professor's signature mixing style meaning these mixes wouldn't seem out of place in his own "Dub Me Crazy" series.
A quarter of a century after its first release, "All Day All Night" is worthy of reissue and hopefully will find a new audience amongst fans who were too young for its original release as well as appealing to those who want to supplement their vinyl issues and enjoy the many extra tracks included on this CD. Bristol Archive Records have paid their usual attention to detail and to complement the newly re mastered music, the booklet will include many previously unpublished photos of the band.
Back together after many years, Black Roots are working on a new album to be released in late 2012 as well as performing around the UK. The fact that several of these songs have found a firm place in their live set, emphasises the quality of the writing and the need for this long overdue reappraisal. Bristol Archive Records have once again fulfilled their mission and rescued another deserving and high quality album from obscurity for a new generation of fans.
On The GroundFOD091V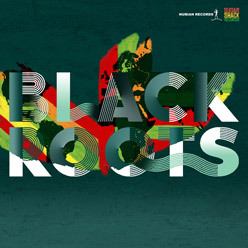 I Believe
Pompous Way
Long Long Ago
Militancy
Earth Land
I Am Flying
Slavery
Oh Mama Africa
Hide Out
On The Ground
Call Me Out
No Fee
Struggle
Landscape
Without Direction
Capitalism
Come and Sing
Featured Track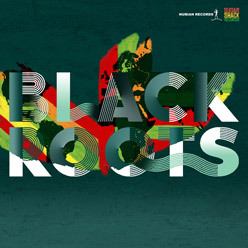 Pompous Way
Following the 2011 release of "Black Roots – The Reggae Singles Anthology " and the 2012 rerelease of "All Day All Night" deluxe version by reissue label Bristol Archive Records, Black Roots and their label Nubian Records have now teamed up with Bristol Archive's parent label Sugar Shack Records to release their brand new album "On The Ground".
It may be more than twenty years since the original line up were together in the studio, but for their new record they've picked up where they left off and are right back in that classic Black Roots groove that will keep their existing fans happy and appeal to a whole new generation of reggae lovers, many of whom weren't born when Black Roots released their string of classic records.
The music is entertaining and upbeat, but it is still roots music. These songs have a social message that is just as relevant in the troubled world we inhabit in 2012 as the band's songs were during the ups and downs of the 1980s.
Opening track "I Believe" makes it clear that for all the progress we've made, for many people life today is just as hard as it's ever been. Surviving the system isn't easy. Second track "Pompous Way" is also concerned with society, but this time with fixing it and reaching out to the next generation rather than labelling them as the problem. The music itself harks back to Black Roots of old and other than the mention of the digital age could easily have been recorded thirty years ago.
Another song that sounds like it could have come from the band's first incarnation is "Militancy" definitely sounding like Black Roots of old and also touching on the theme of slavery, a theme that receives further exploration in the aptly titled "Slavery" recalling the memory of the great evil that befell millions of Africans and their descendants.
There are more upbeat songs recalling a life in rural Jamaica with "Long Long Ago" or celebrating Africa with "Oh Mama Africa." In fact whatever the message the band are delivering they still do it with great and enjoyable music, the new members of the band more than earning their place alongside the founding fathers.
More than three decades after they formed, Black Roots are back with a brand new 17 track CD album that defies the passage of time and will appeal to all reggae fans, released on September 10th on CD, limited edition vinyl and digital download, available from all good retailers.