Apache Dropout
Live At The Fleece Bristol 1994 ARC007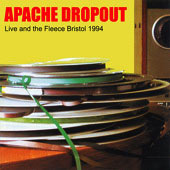 Featured Track

Apache Dropout
This Guy
This text will be replaced by the flash music player.
THIS GUY
DREAMTIME
SYRIA
WOE
REBORN
BELLESTAR
LADIES ENTERTAINER
STORY OF LOVE
BABY IN BLUE
DEAD MAN (DEMO)
SILENCE / HEY DOPY (OMNIVORE REMIX)
WASHINGTON (OMNIVORE REMIX)
This is a live album recorded in Bristol which has never previously seen the light of day plus a demo of Dead Man (never released) and two Omnivore Remixes - again Washington has never been previously released. The Omnivore remix Silence was released on Sugar Shack Records 2001
Apache Dropout released one studio album - self entitled in 2001, originally due for release in 1993 on Postcard Records.
The Line Up
Vocals: Rich Beale
Guitars: Mike Crawford
Guitars: Marc Clements
Bass: Jon Chilcott
Double Bass: Bob Locke
Keys and Violin: Charlie Rose
Drums: James Ryan
MastersARC280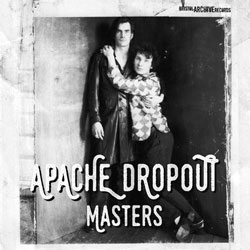 You That I Want
Silver Fox
Sing
Stairwell
Leadership
Perfected
Bouncing Ball
Massachusetts
Bastard
Dead Cowboys
Train
JC