Under The Orange
Dead Parade ARC340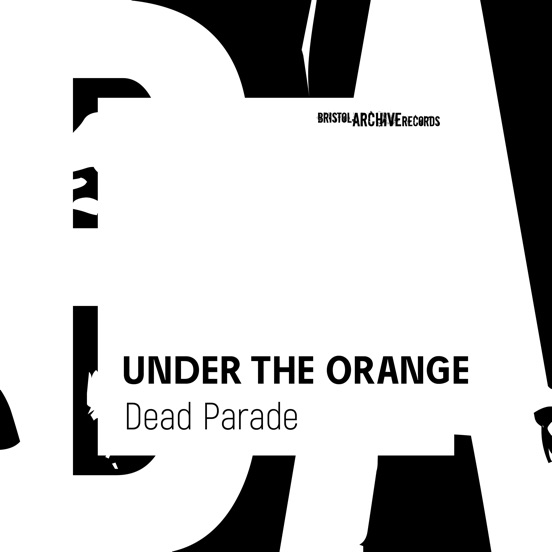 When the Drum Bops
Turn It Up
T'nei Sanio
Terri-Anne
Down We Go
Patricide
Reykjavik
Dead Parade
Perfect Day
Take
Love is Dead
Under The Orange 1986-1988
Under The Orange grew out of various bands located in a number of villages in Wrington Vale and centring on Churchill School (D-Ment, The Snipers, Un-Named, Carnival Dance).
Of these bands Carnival Dance formed the nucleus for UTO with Malcolm (Jock) Herrstein on guitar, Matt Budd on bass, Andrew Garrett on vocals and synth and Iain Ferguson on drums. Matt left to work in music production and was replaced by David Crossland. The band played mainly at parties but did have one proper gig in the Bristol City Council social club at the back of the Council House on College Green. There is a recording of this gig but it is under lock and key. The band split up after a hallucinogenic fight and accusations that Andrew couldn't sing.
Then Jock got a drum machine. And a girlfriend who could sing. And a proper keyboard player. And David "Dave the Bass" Crossland.
The singer was Sarah Mitchell, a very talented musician who is still playing in Bristol. The keyboard player was Robin Joiner, still at school but immensely talented. Andrew wheedled his way back into the group and after a while then Sarah left. Under The Orange was born.
Adjusting to life with a drum machine was difficult. The first songs we wrote were based around the first drum programmes that Jock had created. Later the music came first and the drum programmes were written to fit the songs. One of the names for the band in the Carnival Dance days was Loose Structure. The drum machine didn't allow for any looseness, it was unforgiving.
We gigged irregularly but enough to gain a small following. One rather surreal gig was at Chew Valley School where Robin was studying his A Levels. Being a few years older than Robin it felt strange looking down from the stage at a front row of 11 year olds. God knows what they thought of us. Inter-song patter was kept to a minimum for fear of a slip up; Ps and Qs were very much minded.
On the 27th of April 1988 we played 2 sets at the Bristol Bridge Inn. After the first set we retired the drum machine and Robin stepped away from the band to go to University. Dave Jones came in on drums for the second set and Cindy Baldwin took over on the keyboard as well as bringing her saxophone and backing vocals. A few short months later Jock was unceremoniously ousted and Under The Orange became Hope Springs.
Andrew Garrett April 2021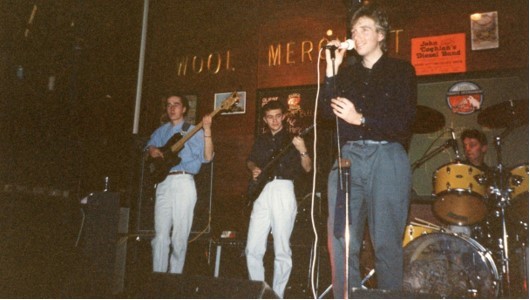 A picture from The Fleece in 1987 which clearly shows that Dave Jones joined before April 1988. Memory not what it was.
L-R David C, Malcolm "Jock", Andrew, Dave J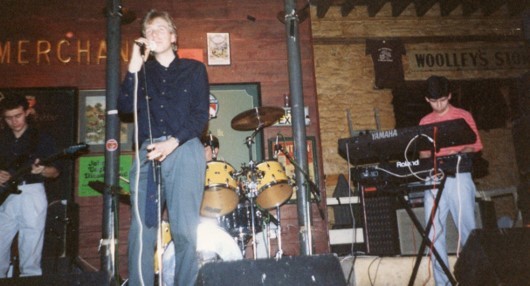 Jock, Andrew, Dave and Robin.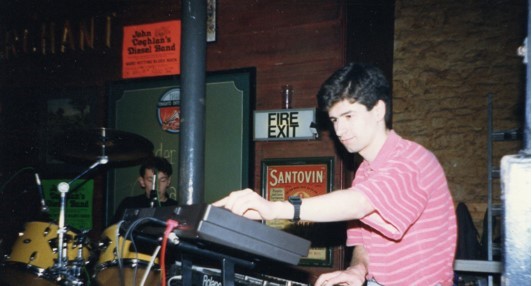 Dave and Robin.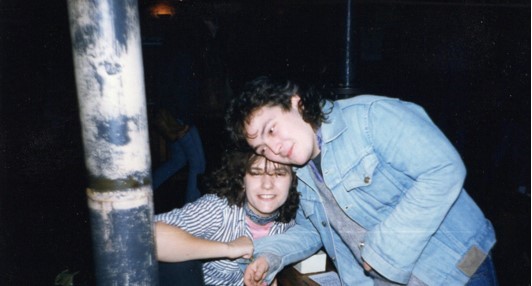 Supporting cast. Sarah Mitchell and Iain Ferguson.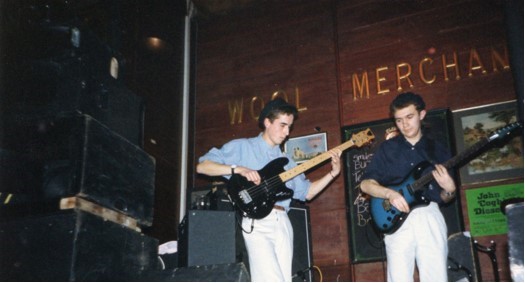 David and Jock.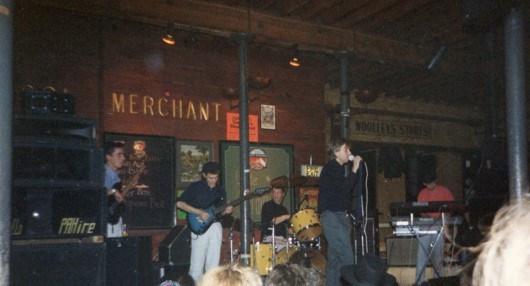 Under The Orange