The Vultures
Kashmir Twist ARC197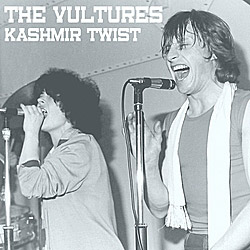 Featured Track

Kashmir Twist
(You'd Better) Keep Wot U Got
Si Vous Cherchez
Kashmir Twist
Gimme Glamour
She'll Be Back ( on a Sunny Day)
Hurricane
Kashmir Twist
Penryhn (Work in Progress)
The Vultures Story
My mind drifts back to the heady days of 1974... After leaving Gunner Cade (a band formed by Ken Pustelnick, drummer with 60's 3 piece The Groundhogs) I did a gig with a "one off band" at the Dockland Settlement. Afterwards I was approached by "Rapid Rodent" aka Steve Bater - sound man & tour manager for Spikey & The Mango Band, who invited me to a rehearsal with the band. And so I joined one of Bristol's seminal outfits of the pre Punk era as lead vocalist. My actual time with the band was short and encompassed just a few gigs & recording sessions but I made a lifelong friend in Mike Baugh, aka "Jet Lagg," the bass player. One night at the Bamboo Club, we met "King" (later bassman in Black Roots) & Carlton, keyboards, and decided to create a new kind of band, fusing Blues, Rock and Reggae with female back up singers. And so The Vultures saga began. Mike swapped his Fender Precision bass for a Telecaster, Murphy (the drummer from Spikey) and King, became the rhythm section, Carlton on keys, Helene & Annette added a dash of glamour as Gloria Thudd & Coral Reefer on vocals & assorted percussion, and yours truly - lead vole calls & harmonica. Before too long we were blowing them away at the Docklands on Saturday nights.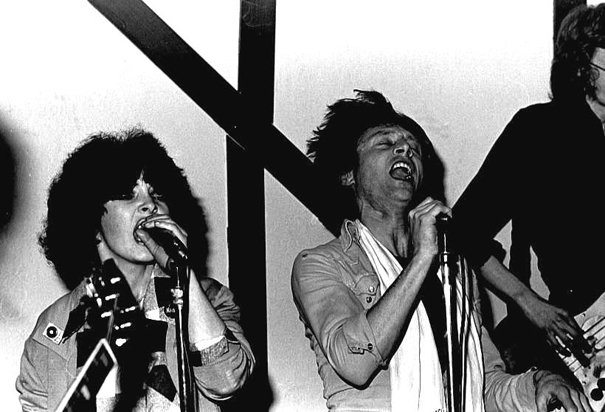 We went thru various line up changes over the next few years and for awhile we were up there with the best of Bristol musicians, though never getting that elusive record deal or fame & fortune... The songs & vocals were the strong point but we just weren't ruthless enough with the weaker elements of the line-up, preferring to keep friendships rather than finding musicians of a higher calibre to give the music the ultimate lift it needed... From 1974 to 1978 we ran the gamut of local gigs & parties, including standing in for The Stranglers at the Watershed... It was great but ultimately doomed without the endorsement of a record label and financial commitment... Mike & I continue to play Blues & Original songs together, at Canteen, Blue Lagoon and other venues and I have a Myspace site for my songs at BlueBeyondBristol.
Forget, to my shame, in my potted band history, to mention the advent of "Keefer," the eccentric musical genius and recluse, who joined the band when Carlton departed after a few months. Armed with only a synth, he came to a rehearsal at the Docklands and proceeded to amaze us with a range of beautiful sounds and effects that intuitively enhanced and exactly fit the mood of each song. It was an incredible experience. He was completely in the moment, totally absorbed in what he was playing, listening and responding to any subtle changes. He transformed the band. He added Fender Rhodes piano and a couple more synths to the armoury. I only found out later that he could also play guitar, bass and drums brilliantly. He never played anything the same way twice but it always sounded perfect. He stayed with us right thru the good, bad and ugly times...
Steve Fanger June 2010