The frogmen
The Swamp ARC194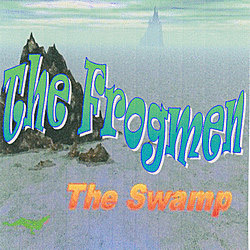 Featured Track

Mind Overload
Yugotours
Mind Overload
Figure of Fun
Bikini
The Frogmen
Upon leaving Claytown Troupe, I was introduced by my manager to an old school friend, a singer called Paul Jackson. Paul had been in various local bands in Luton, and was now living in Battersea, waiting for a break and to meet the right people.
I brought in a contact from my old home town, a sublimely gifted guitarist/violinist called Leon Caine. Together we wrote songs for about a year, doing the occasional London gigs and trying to build a following with an unusual and ambitious sound. This inevitably floundered in its complexity, but we decided to rethink our musical direction.
At this time I was introduced to a drummer called Mark Roberts, who was playing sessions and doing ok with it. He was also doing public appearances at that time with a singer called Pete Cunnah, a project which he ran in parallel that became known as D-Ream.
Our plan was to forge a dance band with attitude, inspired at the time by such as Black Grape and The Stereos. Mark brought in a strong dance influence which was sympathetic with the House juggernaut of the early, mid nineties, and a search in Loot magazine brought forth a wonderful bassist called Rob. Rob had been working on the Acid Jazz project, with people like Jamiraqui and The Brand New Heavies among others.
We decided to concentrate on producing a studio band, as the live scene was becoming unhealthy, and our rythmn section were continually being whisked away. One memorable week, D-Ream were supporting Take That on a string of dates at Wembley, interspersed with afternoons jamming in our water-filled, cramped and disgusting basement in Battersea. To his credit Mark kept it all in perspective, but it did limit what we could achieve in the short term.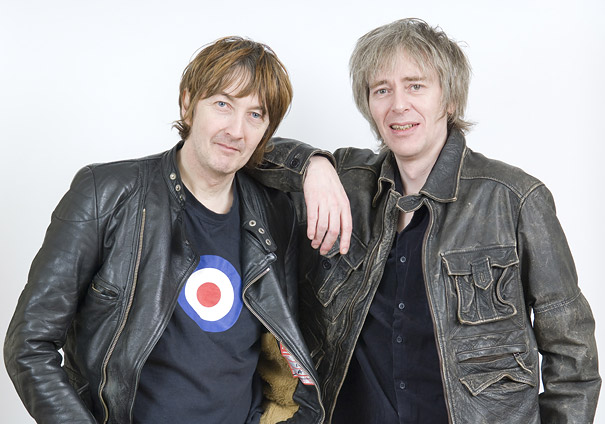 We recorded the first session in Elephant Studios off Borough High Street over two days, then did a second session at an attic studio in Camden a few weeks later.
The first session produced the songs 'Yugotours', 'Figure of fun', and 'Bikini'.
The Camden sessions resulted in '7th Heaven' and 'Mind Overload'.
One of my biggest regrets is that I never got to show this band off live. The potential was quite awesome; Rob was a stage glutton with a huge personality, and everyone who ever saw D-Ream would know all about Mr Roberts. We will never know what would have happened had we taken The Frogmen the distance, but it is a just cause to offer this 5 track CD for use in your compilation, because finally people will hear and enjoy some of what we did.
I have been involved in many projects since those days, but The Frogmen remains one of my brighter points, and one of my biggest frustrations.
Line Up:
Paul Jackson
Leon Caine
Rick Williams
Mark Roberts
Rick Williams September 2010