Sneak Preview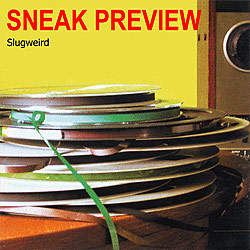 Featured Track

Sneak Preview
Slugweird
Slugweird
I'd Like To Be An Artist
I Talk To Trees
Waiting For My Coronary
Loco Parentis
Desire
Mary Jane
Mr Magoo
That Other Song
Slugweird
I always wanted to be in a cool bristol band like 'The Electric Guitars' ... 'The Cortinas'... or 'The Media' that never happened!
I ended up in 'Sneak Preview...we always seemed to attract hippies doing weird dances...sometimes it was very off putting...no soul destroying!!
Sneak Preview consisted of Embrain [Mark Brain] vox and keyboards, Lydon Parry bass and vox. Jim 'jimmer' Hill on drums and me guitar and vox. Don't get me wrong the level of musicianship was outstanding...Jimmer and Lyndon were a great rythmn section...Embrain was a true artist...some what slightly left field way before his time...infact we are still no where near his time...Embrain would write the lyrics and I would write most of the music, I didn't understand most of the lyrics,infact I recently listened to some of the tracks..and im still none the wiser!!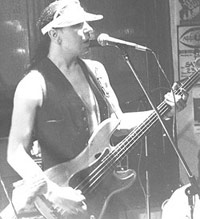 We were essentially a rock band with a flavor of punk and the some early 70's thrown in..We had a great 6 week residency at 'The crown cellar bar', every saturday, it was always full...we played a lot at' The Green Rooms'...the height of the band for me was when we played 'The Berkley' or was it 'Cowardines' at the top of Park Street, the capacity was about 4 hundred, you couldnt get another person in there... I couldn't believe it...I thought we made it!
We had a gig a while later at a rock festival in Switzerland, but Jimmer due to frustration broke his wrist on a punch bag before we went on...there was a distinct lack of organisation and management...its nice to see from decade to decade some things never change!! Any how we went on Jimmer did a great job!! After the show our driver / mate John Ashton threatened to drive off the road and take us with him, if we didn't give him some money to go out on the town with...I realised at that moment...we were doomed...
Neil Taylor
The original version of Slugweird and Desire are taken from Avon Calling 2 released with the kind permission of Simon Edwards from Heartbeat Records.
www.heartbeat-productions.co.uk