Me
Crows Nightingales SHOCK - Best of Me 1991-1995 ARC369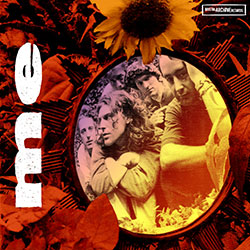 Guilty Feet Fall Foul
Love of My Life
Where Do You Think?
Awake Forever
Lost It
Since We Haven't Been Together
Billy Liar
We Must Be
Comet Coming
The Ancients
Upsmile-Down
Tipsy-Turvy
Hubble
World Peace Now
BUY NOW
Release 16th July 2021
Me Biography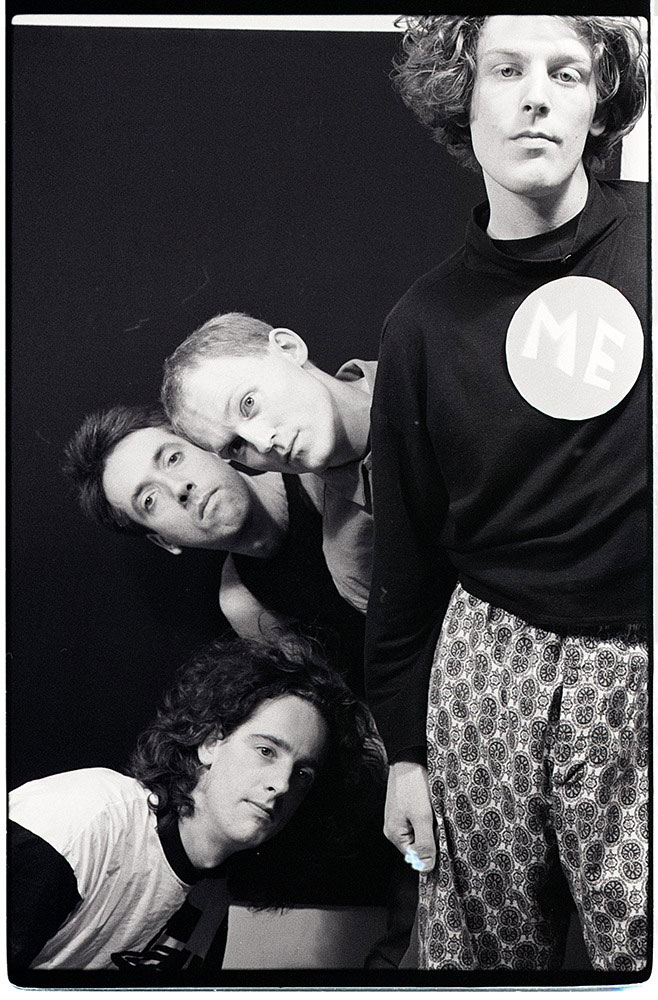 Formed in Bristol in January 1988, me had as its core members three self-taught musicians (brothers Mark and Paul Bradley, and Paul's best childhood friend, Francis Kane) who had grown up together in Belfast in the lively 70s & 80s, as well as gifted and prolific songwriter, the Winchester-raised George Claridge.
Briefly called Me Fertile, the group wilfully (bravely? foolhardily?) shrank this name to plain me later that year, a pithy monicker that would cause no end of confusion with listeners, bookers, "gatekeepers", journalists and many others over the course of me's subsequent 8-year micro-odyssey.
Me's two main songwriters were Claridge & Kane, but the Bradley brothers injected key alchemy into the crucible of their psychedelic/insightful/wilful/harmonising/wayward musical makings: Paul with his overreaching guitar playing and high-tenor harmony voice, Mark with his frequently astonishing self-taught drumming.
Me's proper work really starts with their meeting the mighty Seán Ó'Neill, founder of Bristol indie label PopGod, and front person of the legendary Moonflowers. PopGod's P&D deal with Revolver and PIAS, not to mention the Moonflowers nous for selling a good few thousand records, financed the release of several critically-praised records by me. Starting with Wake Up e.p. in 1991, me proceeded to put out two albums (both quasi-or-actual double lp-length) and a series of distinctive and highly differing e.p.s.
In 1993, NME awarded me's debut lp/cd Harmonise or Die a ringing 8/10 review (apparently the reviewer's score would have been 9 or 10! But this was levelheadedly checked by the Editorial score of 8…). NME's Stephen Dalton thus declared me "effortlessly the best band in Bristol". Around the same time, me were also voted best band in Bristol by the readers of Venue magazine. However, the band itself never felt remotely popular, despite tours of France, Czechia, and the USA. Indeed, apart from a loving core of intrepid fans, not enough even to render Cult Status, me spent their musical career relatively unknown by the great listening public.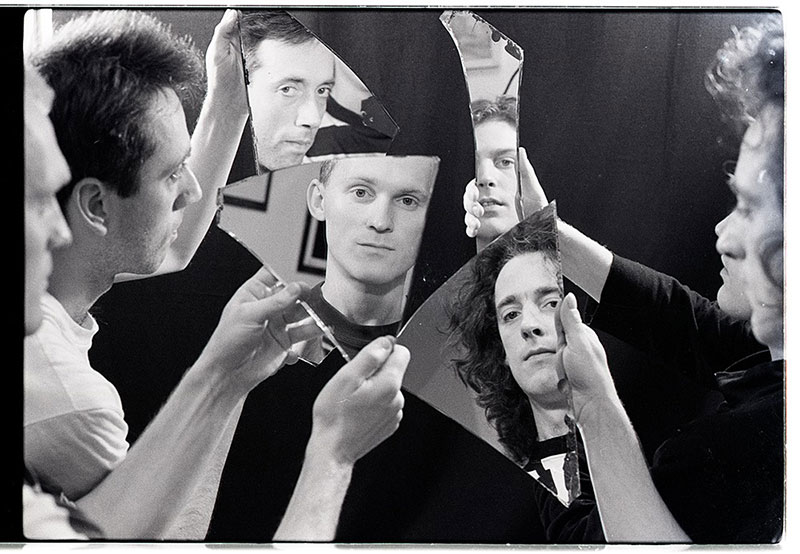 Special mention also needs to be made for the miraculous Nick Scooper (writing, guitar, bass, keys, voice), a Keynsham-born musical visionary who became firmly embedded into me's sound from 1993 onwards, and who graces most especially the band's second album Fecund Haunts. Sadly, Nick passed away in 2018, but his contribution to the group was immense.
In 1996, shortly after their second wee tour of USA, me folded. But a year later, tantalising rumours arose, that Radiohead had cited me as a key creative influence during their promotion of Ok Computer. So, me's accolades are ultimately posthumous; but this Crumble Correspondent knows for a first-person fact that several Bristol bands owe their existence to being inspired by me's chaotic, virtuosic, sometimes politically-charged live performances. Indeed, despite gaining a reputation as a thrilling live band, me always felt that they struggled to realise their potential whenever in the recording studio.
Thus, these are the recordings me leave behind.
In 2021, another wilful collective, Otherish, featuring all the core members of me, besides other collaborators, are making new records. But they are proud of the mooncalf, problemchild, gifted "otherness" of me's recorded canon. Here it is. I hope you like it.
Paul Bradley, April 2021.