Hope Springs
Perfect DayARC339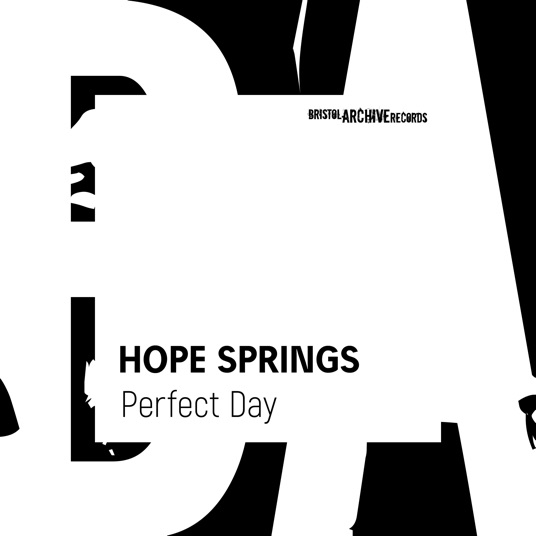 Nat Kat
Perfect Day
Take
Higher Than Love
Song & Dance
The Love Mine
Tears Disappear
Wild Weird Climes
Confetti
Pat Lewington – Guitar and Backing Vocals
Dave Jones – Drums
David Crossland – Bass
Cindy Baldwin – Synth, Sax and Backing Vocals
Andrew Garrett – Vocals

Hope Springs 1988-1990
Hope Springs came about as a result of a mini-revolution. First there was Under The Orange, then there was Hope Springs. All for the sake of a guitarist.
The new guitarist and backing vocalist, Pat Lewington, joined Dave Jones (Drums), David Crossland (Bass), Cindy Baldwin (Keyboard, Sax and backing vocals) and Andrew Garrett (Vocals). For a little over 2 years we played the usual Bristol haunts of the time (late 80s) – The Fleece, The Bridge, The Tropic etc – and got some record industry interest. We were invited to do a couple of London gigs for the A&R folk: a set at the terrible, empty and echoing Rock Garden in Covent Garden and a fantastic night at a packed out Mean Fiddler. Guess which one the record company execs came to.
We recorded 3 demo sessions. Cindy left after the second one. I left after the 3rd amid a band implosion. The rest turned in to Sand.
Andrew Garrett April 2021