Dan Ratchet
Ever Since You Went Away ARC164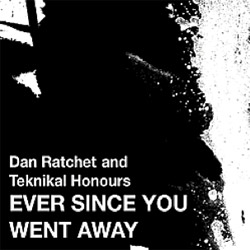 Featured Track

Ever Since You Went Away
Dan Rachet
Ever Since You Went Away
Raggamuffin Girl
Originally released in 1989 on Freshblood Records
A Musi - Tek Production
Remastered by Steve Street April 2010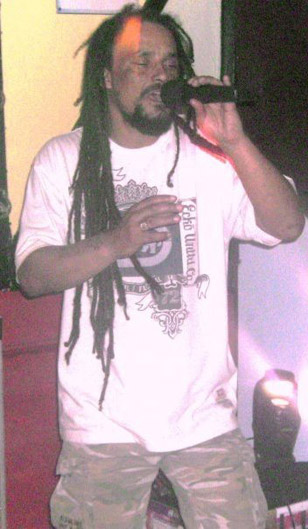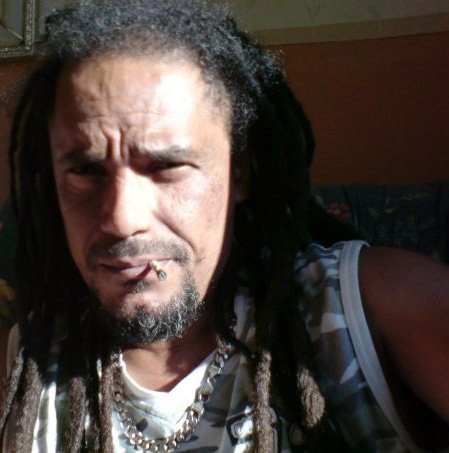 Afrikana Policies ARC254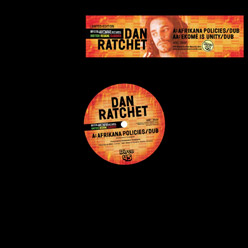 Afrikana Policies
Afrikana Policies (Dub)
Ekome Is Unity
Ekome Is Unity (Dub)
For the young Dan Ratchet 1986 was a busy year. Under the guidance of Simbarashe Tongogara, his cousin and a man with extensive experience in the music industry, he spent several months working in Kingston and London studios recording what was intended to be his first album. For various reasons, the only songs to see a release were "Sweet Rosie," which saw a limited pressing on the Jamaican Star Time label and "The Time Has Come" which had been co written with Misty's drummer Munya Brown and released in Zimbabwe as a double A Side, coupled with Misty In Roots "Wandering Wanderer." The rest of the tracks remained in Simba's safe keeping until Bristol Archive Records licensed the album for forthcoming release under the title "Jah Poor People".
As a taster for the album, Bristol Archive Records will be releasing a double A sided four track 12" single and digital download of the tracks "Afrikana Policies" / "Ekomé Is Unity", both sides featuring the vocal version immediately followed by dub versions in proper reggae discomix style. As luck would have it, after we scheduled the release we discovered that the two songs are Dan's favourites from the album, what better recommendation could there be.
Recorded at the height of the campaign against apartheid "Afrikana Policies" was a message to the racist regime of P. W. Botha. Fortunately Dan's hope for an end to apartheid was to come true sooner rather than later, but the song's message still has resonance today and Dan's sweet vocal belays the strong political message of the song.
"Ekomé Is Unity" is a song inspired by Bristol based cultural organisation Ekomé and was co-written by the man behind it, Barry Anderson. Although Ekomé concentrated on African music and dance, many of Bristol's reggae musicians passed through its doors and Barry Anderson was a key figure in Bristol's live reggae scene during the 1980s.
Simbarashe Tongogara allowed us access to all the session tapes and as we were lucky enough to find alternative versions of the non vocal tracks, we have made them exclusive to the 12" vinyl and digital download and we have included different mixes on the "Jah Poor People" album.
The 12" vinyl and digital download will be available from 11th June from all good retailers and on the usual digital platforms.
Jah Poor People ARC256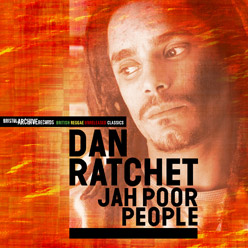 Jah Poor People
Jah Poor People (Dub)
Ekome Is Unity
Ekome Is Unity (Dub)
Afrikana Policies
Afrikana Policies (Dub)
Girl You Want My Love
Girl You Want My Love (Dub)
Early Morning Smoking
Early Morning Smoking (Dub)
The Time Has Come
The Time Has Come (Dub)
Sweet Rosie
Sweet Rosie (Dub)
If Jah Should Leave Me
If Jah Should Leave Me (Dub)
1986 was a period of transition for reggae music. In Jamaica roots had been entirely displaced by dancehall which itself was progressing from the early digital sound into what would become known as ragga, whilst in the UK a more mellow approach inspired by the commercial success of lover's rock held sway. Reggae's twin capitals of Kingston and London couldn't have been on more different paths and yet this was the year that a young Dan Ratchet would travel between both cities, absorbing their very different vibes and working with leading musicians from both scenes to record tracks for what was intended to be his first album.
Now after 26 years, that album "Jah Poor People" finally gets released on Bristol Archive Records on 16th July. Although he'd already gained plenty of experience on the live scene as a member of Full Force + Power amongst other things, Dan's big opportunity came through his cousin Simbarashe Tongogara, a writer and producer who was very well known on the UK reggae scene and had extensive connections both in the UK and Jamaica. Spotting Dan's talent Simba arranged for him to record the first sessions in London with backing provided by members of Aswad and Misty In Roots amongst others. An extended stay in Jamaica saw further sessions at Channel 1, Tuff Gong and Dynamic studios with first rate backing musicians including Earl "Chinna" Smith and Sly Dunbar. The final mixes were done by Steven Stanley best known for his work with Bob Marley and The Wailers.
Having completed the album, Simba and Dan faced the same difficulties experienced by so many other producers and artists and weren't able to get the record released as they wished, the only evidence of all their hard work being the 12" release of "Sweet Rosie" on the Jamaican Startime label and a Zimbawean issue for "The Time Has Come". Finally the music's time has come and Bristol Archive Records are very pleased to be given the chance to showcase some of Dan's first recordings.
When Simba gave us the master tapes, we discovered that although the album had been conceived firmly in the vinyl era they'd recorded plenty of versions and alternate takes meaning we were able to select 16 tracks for both a full length CD release and a digital download. The album itself ranges from the political themes of title track "Jah Poor People" and "Afrikana Policies" to joyful expressions of love with "Sweet Rosie" and "Girl You Want My Love" yet whatever the subject, you can't miss the sweetness of Dan's vocals. This album truly demonstrates Dan's amazing voice, and it is rather fitting that this, his first album should give him the wider exposure that his hard work and talents have always deserved, even if it is a quarter of a century after he and Simba started the journey.