Cold
At the End of the Hallway ARC181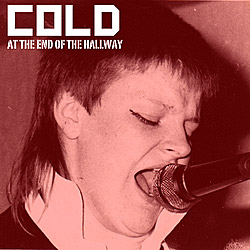 Scarborugh Fair
Save the Children
Who Dares Wins
Teenage Dream
Just Our Little Game
Dream for the Day
At the End of the Hallway
Sectarian Killing
Instrumental
Featured Track

Save The Children
Post Punk band Cold featured the Songwriting Partnership of Lucy Ray and Tim Clench.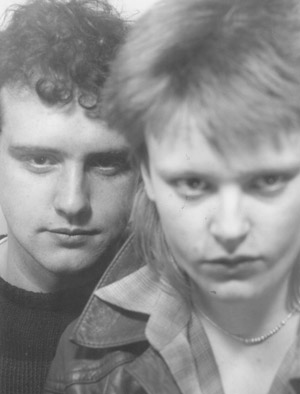 The 3 piece line up featured two different drummers, Shane Baldwin and Mark Ernest. Formed in 1980 from the remnants of a post-Groove band, they first performed live in 1981. Tim had been in bands since 1977, starting with TV Brakes with Shane Baldwin,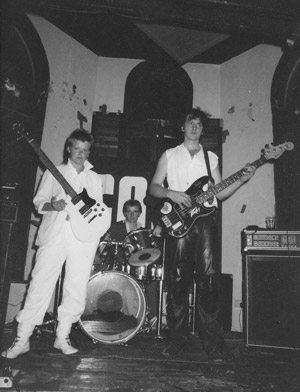 Dave Bateman & Ian Minter, and co-wrote songs such as Angry Youth, Still Dying and others which were later recorded by Vice Squad. Cold was Lucy's first band. Shane was in Vice Squad at the time, but we managed to borrow him and he performed live at the earlier gigs. An excellent replacement was procured in the form of Mark Ernest, a student at Bath University.
Cold played most of the contemporary Bristol venues including the Stonehouse, the Granary, Bristol Bridge Inn, The Western Star Domino club and various pubs and clubs; in addition they also performed at the Marshall Rooms in Stroud supporting UK Decay and the Cricketers In Kennington, South London.
Cold disbanded in 1984 since when Lucy has gone on to forge a solo career (see www.lucyray.co.uk). Mark and Tim have played in various bands but nothing serious, both having successful careers outside of the music scene.
1. Just Our Little Game *
2. Dream For The Day *
3. At The End Of The Hallway*
4. Bored To Tears*
5. Teenage Dream*
6. Scarborough Fair [Trad] **
7. Who Dares Wins**
8. Church 3? **
9. Sectarian killing **
10. Instrumental **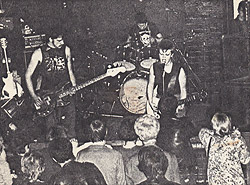 Lucy Ray – Guitar, Vocals
Tim Clench – Bass, Vocals
Shane Baldwin – Drums *
Mark Ernest – Drums **
Mike Davis – Tenor Sax [Scarborough Fair]
Tracks 1-5 recorded at Cave Studios Bristol
Tracks 6-8 recorded at Arts Opportunity Theatre Studios
Tracks 8 – 10 recorded at Sootys Engineered by Sooty
All songs written by Tim Clench and Lucy Ray
All rights reserved
Mastered by Steve Street 2010
Thanks to Shane Baldwin, Simon Harrison – Boyle, Chuck, Keith Dunn, Josh Clark and others - apologies if we've forgotten to mention you, we're all getting a bit old…