Automatic Dlamini
Me and My ConscienceARC233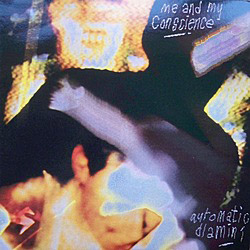 Me and My Conscience
Me and My Conscience
Love Smarts (Seems Like I'll Never Learn)
Love Smarts (Seems Like Quite A Good Mix)
Automatic Dlamini was formed in late 1982 by John Parish - AKA Scott Tracey (sic) (percussion, vocals) - & Rob Ellis (drums,vocals). Jamie Anderson joined on bass guitar in early 1983 & they started playing gigs around the West Country. The unusual line up of metal percussion,drums, bass & three vocals plus dynamic stage presence quickly brought the band attention & within a year they had picked up a local following, appeared on the BBC West TV arts programme R.P.M. had recorded demos with Wall Of Voodoo/Fall producer Richard Mazda, and signed to Carlin Music Publishing.
Apart from the first Mazda demos, - of which the masters are unfortunately lost - Dlamini struggled to get their sound onto tape & the first single, 'The Crazy Supper EP' on own label DforDrum didn't appear until June 1986. Second single 'I don't know you but…' followed in April 1987. Jamie Anderson left the band around this time and was replaced by Ian 'Olly' Olliver.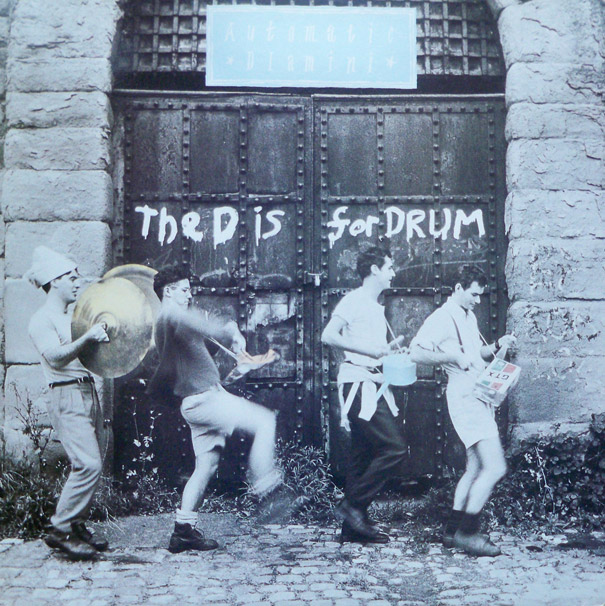 Me & My Conscience was Automatic Dlamini's third single and was released on Idea Records in November 1987 , followed soon after by the bands' first album 'The D is for Drum' in early 1988, by which time the band had been joined by slide guitar player Jeremy Hogg. The album sleeve, designed by Rob Ellis & photographed by Maria Mochnacz, was shot in front of Bristol's old prison gates on Cumberland Rd, and the painted album title was clearly visible on the gates for years afterwards.
Rob Ellis left the band in summer 1988 and was replaced by Andy Henderson (later of Echobelly). Eighteen year old Polly Harvey (guitar/vocals/sax) joined at the same time.
This line up didn't last long, with Olliver & Henderson leaving in late 88, being replaced initially by Jerome Ball (bass keys) and a drum machine, and subsequently by Ben Groenevelt (bass) and Ichiro Tatsuhara (drums). In 1989 the band toured in Poland, East & West Germany, and Spain before recording the much bootlegged but unreleased album 'Here Catch, shouted His Father'.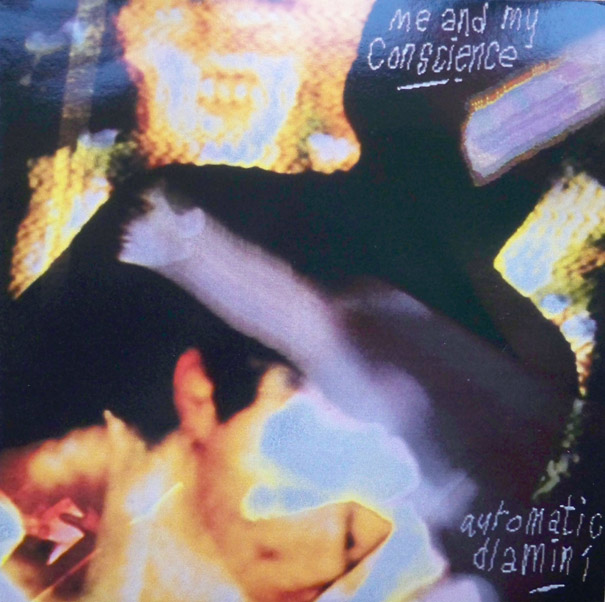 Although there was no official split, in 1991 Parish started working with Wall Of Voodoo guitar player Marc Moreland in The Ensenada Joyride, and Polly Harvey formed the PJ Harvey trio with Rob Ellis and Ian Olliver. A third and final album, 'From A Diva To A Diver' was recorded in late 91 mainly by Parish & Hogg, with contributions from Harvey, Olliver & Andy Henderson.
'From A Diva To A Diver' was released in September 1992 on Big Internation/Revilo.
Automatic Dlamini Discography
'I Don't Want To Hurt My Father' track on West Country compilation album Class of '83 (Rapp Records)
'The Crazy Supper EP' 12" vinyl DforDrum June 1986
'I Don't Know You But..' 7" vinyl DforDrum April 1987
'Me And My Conscience' 7" & 12" Vinyl Idea Records Nov 1987
'The D is for Drum' Vinyl album Idea Records (UK) Jan 1988 Ear-ruption Records (Germany) Nov 1988

'Here catch Shouted His father' unreleased album Jan 1990
'From A Diva To A Diver' CD & Vinyl album Big Internation/Revilo Sept 1992
'GirlsBoysMenWomen' 7" flexi disc Big Internation Sept 1992
Automatic Dlamini Personnel
John Parish (aka Scott Tracey) Oct 1982 – Dec1992
Rob Ellis Oct 1982 - Summer 1988
Jamie Anderson Nov 1982 - May 1987
Giles Smith Nov 1986 - May 1987
Andy Henderson Various stints from 1987 – 1991
Ian Olliver Various stints from May 1987 – Dec 1992
Jeremy Hogg Summer 1987 – Dec 1992
Polly Harvey Summer 1988 – July 1991
Jerome Ball Oct 1988 – Dec 1988
Ben Groenevelt Spring 1989 – June 1991
Ichiro tatsuhara Spring 1989 – June 1991
James Powell Summer 1992 – Dec 1992
Elisa Young Summer 1992 – Dec 1992

Automatic Dlamini Me & My Conscience credits:
Written by John Parish
Produced by Ellis/Parish
Recorded at VM Studios, Oxford, and Rockfield Studios, Monmouth Engineered by Chris Baylis (VM) and Dave Charles (Rockfield)
John Parish/Scott Tracey Vocals, percussion, guitar
Rob Ellis Drums, vocals
Ian Olliver Bass
Vic Worsley Vocals
Me & My Conscience (Family Edition)
Produced by Ellis/Paris/Freke
Recorded by Tim Freke in his home studio, Yeovil
John Parish Vocals, guitar
Rob Ellis Percussion, vocals
Julie Parish Vocals
Sarah Parish Vocals
Andy Henderson Percussion